Midlo Medford celebrates seniors
2020 Medford Basketball Senior Day
On Friday, March 6, 2020, the Midlothian Medford Basketball team and cheerleaders celebrated their senior class during the last home game of the season. After warm-ups, but shortly before the game, the Class of 2020, escorted by their parents, walked out onto the court for the final time. After junior Nicole Rizzo sang the National Anthem, the Trojans geared up to face the Meadowbrook Monarchs, hoping for a win on Senior Day. 
From the tip-off, won by senior Josh Burkes, the Trojans drove down the court, but were not able to obtain a basket. However, on the next play, senior Vincent Biamonte rebounded the ball and scored a layup, tying the game at two each. Biamonte earned yet another rebound and had a fast break down the court, followed by strong defense from Will Perkins, Even Collins, and Jordan Thompson. Next, Terrence Reynolds earned several rebounds and eventually scored a basket. On the next play, Reynolds gained the rebound and went on a fast break, resulting in a point scored. The first quarter ended with the score at 8-6 in favor of Meadowbrook. Only down by one point, Coach Kevin Thomas fired up the team, resulting in Tiara Criss driving down the court and scoring.  Next, the Trojans went on a scoring spree with baskets by Reynolds and Criss. Then, Myles Howard rebounded the ball and passed it to Reynolds, giving him another basket. With the first half closing, the Monarchs led Midlo 19-16. 
At the halftime show, the Medford Cheerleaders performed their dance routine for family, friends, and students.  Once they finished their routine, they welcomed the crowd onto the floor for the Wobble. After a dance break, the Trojans prepared for the second half of the contest and took the court. As the second half commenced, Reynolds rebounded the ball and drove down the court, earning a basket.  On a roll, Reynolds earned yet another rebound, resulting in a basket. Then the Trojans entered a scoring rampage with baskets by Reynolds and Biamonte. Perkins then stole the ball and drove down the court, ending the third quarter 45-30, with Midlo in the lead. Next, Criss and Burkes both earned more points to solidify the lead. Then, Griffin Voigt obtained a rebound and passed it to Connor Schoenfelder, who dribbled down the court. The game ended with a Midlothian win by a score of 53-48, clenching a victory for the seniors on Senior Day to the delight of the players and the crowd.
Midlothian Medford Basketball and Cheer Seniors:
Vincent Biamonte
Joshua Burkes
Even Collins
Stephanie Kulyk
Will Perkins
Jordan Thompson
About the Contributors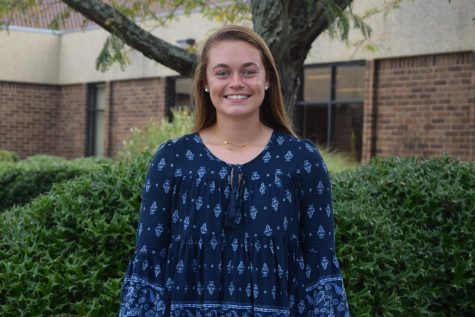 Erin Junkmann, Sports Editor
Erin Junkmann, Class of 2020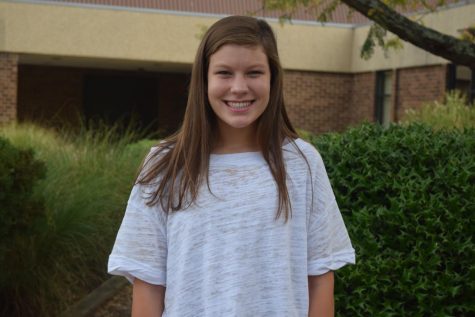 Zoe Kopidis, Midlo Scoop Photography Editor
Zoe Kopidis, Class of 2020