Do we put the "mid" in Midlo?
It's Friday night and you're standing on the bleachers of Poates stadium waiting for the team. You and your friends have planned your entire night around this game that you've waited all week for. You can't wait for Sweet Caroline to come on and everyone to start swaying and singing with their lights. You can't wait for the adrenaline rush and screaming when Midlo makes that one-in-a-million play. Well, except for this year.
In light of last Fridays homecoming football game, usually a very high energy and awaited game, a lack of school spirit among the student section that night was undeniable. Because of this, a looming question has become apparent for many, "Is Midlo still the best in the 804?" The last home football game especially has many students wondering what has happened to school spirit as it clearly appears to be on a downward spiral. 
Last year @studentathletes_media had Midlo in the running for best student section in the 804, a well deserved recognition seeing as how hundreds of students would begin to pack into the bleachers as early as 20 minutes before kick off. In an effort to hype and rile up the the section before the game. It seems we are having trouble holding on to that title this year considering the majority of the student section was found sitting right until the team ran out onto the field at Friday's game. 
The games have been overtaken with complaints of non-seniors in the senior section, people not getting on their feet until after the football team has run out and students not cheering but still choosing to stand towards the front of the student section (a section which used to be reserved for only the most spirited.) Eventually, a student took matters into their own hands with a sign that read "Cheer or sit with your mom," but students only cheered when the sign was held up.
This little spirit has caused frustration among not only seniors, but also many student section veterans who feel the games are no longer fun to attend because of this lack of enthusiasm. 
However, the shameful amount of school spirit didn't start there.  It had been a problem for most of the week. Prior to Friday night's football game, students were encouraged to participate in the spirit week, leading up to homecoming, . But, the themes turned out to be a major bust and did little to interest students. Almost no participation was seen in the hallways the majority of the week. 
"No one did spirit week, it was sad, the themes were so exotic and no one else does it with you.  It's more embarrassing than anything" Leah Brooks, 11, said. 
"For the spirit week themes they could have made them simpler and easier which would have made them more achievable for the students," Emma Crispy, 11, said. 
Lack of spirit also seems to be part of the problem with pep rallies. Many noticed a lack of enthusiasm at Friday's pep rally with many students unaware as to what a pep rally even was. The games played during the rally did little to capture students attention. Emma Crispy said "I thought the pep rally games were super boring".
"Okay dodgeball was cool, but the table race was dumb," Riley Keys, 12, said.
To alleviate some of this problem Midlo is looking to reinstate a Spirit Club to help make the major spirit decisions. It's perfectly clear as to why we need a entire club to handle our spirit. 
Leave a Comment
About the Contributor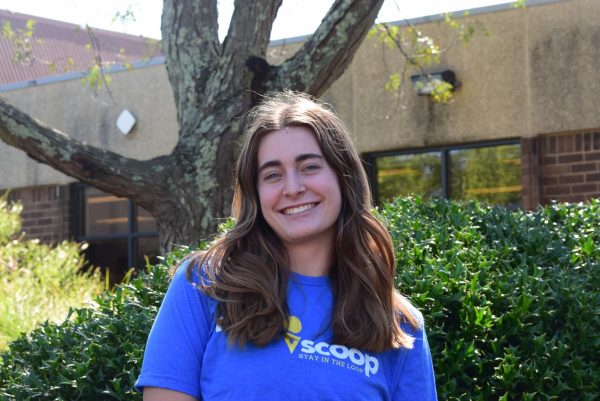 Caroline Kidd, Editor in Chief
Class of 2024

Caroline Kidd has been on the staff for four years. Outside of school she enjoys playing tennis and taking road trips with her friends...