Midlo sports falls into the regular season
Subsequent to multiple successful seasons in 2021, all fall sports teams make their return after months of rest and training. The fall teams finalized their rosters during tryouts in late July and early August; therefore, every team made a decision on whether or not a player remained, added, or got cut off the roster.  Because of that, off season training, practice and tryouts are over and all regular season schedules have been released.
Football Team:
The Midlo Football Team attempts to sustain their level of success after finishing the regular season with a 7-2 record last year. This is an experienced group that lacks depth in certain areas; however, the team searches for the opportunity of winning a state title this year. They lost some integral components to their roster with players like Braedan Lee, Zach Phillips, and  Declan Harrington. However, Midlo's football team has 16 starters coming back with 8 of those 16 players being all region from last year. Ashby Berry, Gabe Semidey, Cooper Meads, Maxx Lawton, Makhi Jackson, Avery Heleniak, Andrew Perko, Adrien Istre and many more are all expected to comeback and perform at an extremely high level. With Coach Hutchings, reigning 5C coach of the year guiding the team in their journey to prosperity, the expectations are high based on how the team performed last year. "Sky is the limit for these guys. They made history winning the first playoff game in school history and now they are back for more." Coach Hutchings said.
Golf Team: 
Under the captaincy of Coach Pruitt, Midlo's Golf team is still focusing on building their foundation for the future. With seniors such as Noah Oxford and Turner Wimbish that will be missed this season, this team still has standards of  making it to a state tournament and hopefully emerging victorious. Returning players such as Dylan Barker,Alex Brown, Brady Cox, and Jack Edwards  are expected to have a massive effect on them winning throughout the duration of the year.
Boys  Volleyball:
Guided by head coach Ian Wajciechowski, this Boys Volleyball team has consummate high school athletes that keep on developing every season. For this season, having lost players Noah Oxford and many more, this team could struggle early in the season. However, returning seniors such as Peyton Heliniak, Colin Johnson, and Sami Shalati are all looking to excel in the role that they're in for this upcoming season.
Girls Volleyball: 
With head coach Sherman Chung steering the ship, Midlo Girls Volleyball is returning with an extremely strong lineup to begin the year. This fantastic group of athletes look to maintain their level of dominance after winning the 5C Regional Championship last year against the Godwin Eagles. Promising players such as Hannah Bell, Tatum Evans, Halle Phelps, Reagan Adams, and Alex Mazulewicz are looking to maximize the potential of the younger players that are still developing their craft. " We have a very talented returning group coming back. Also, some newcomers that will provide major contributions are senior transfer Brook Eslinger and freshman Dylan Cline."
Field Hockey: 
Under the leadership of head coach Rebecca Lowe, the Field Hockey team searches for a chance to potentially go far in the regional playoffs. This experienced group has managed to sustain a high level of success and excellence over the past couple of seasons. With players Elena Sanza, Elaina Miller and Elizabeth Maahs leading the way, this team has aspirations of continuing to improve as the season progresses.
Girls Cross Country:
After a season in which the Midlo Varsity Girls competed in the VHSL Class 5A Cross Country State Championship, the Girls Cross Country team has a mix of younger and older players on their roster. After losing essential players like Nicole Quarim and Gabriella Garcia, the team is going to be missing  their leaders from last year. However, with returning player like Kylie Bonser, Addision Rodal, Kate Lowe, and many more, this team is searching for the opportunity of returning to a state championship.
Boys Cross Country: 
Having lost promising players like Porter Clark and Jack Laser from the 2021-2022 season, the Boys Cross Country team is in a rebuild phase due to the fact that many players are no longer on the team this year. This team was able to finish the season strong last year after competing in the 5A Region C Cross Country Regional tournament. However, following a season in which they didn't have one player qualify for states, they're looking to flip the script on that this year as the team prepares for multiple invitationals in the coming weeks.
Leave a Comment
About the Writer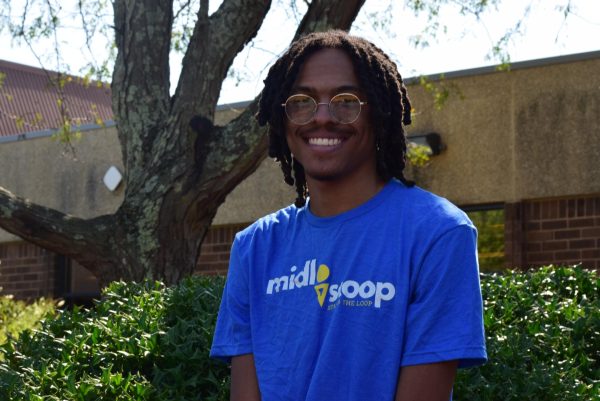 Huntur Brockenbrough, Sports Editor
Class of 2024

Huntur Brockenbrough has been on staff for three years and is a sports writer this year. Outside of school, he enjoys watching sports/tv,...