Midlo hosts Survivor: IB Event
Focus on Midlo IB Stress Relief
On October 15, 2019, Ms. Loretta Speller invited IB students to Survivor: IB to de-stress a bit before the PSATs. The program consisted of a myriad of activities specifically planned for the night. While Survivor: IB took place in the closed commons and in the open commons, IB parents attended IB: Behind the Curtain, which gave parents the opportunity to ask questions about CAS, upcoming events, and the IB Program in general. 
Mrs. Speller suggests that IB students engage in "me-time," so she planned activities to give them ideas. One of the most popular stations, the art station, allowed students to just let go and have fun painting with their friends on canvases to display in the IB Lounge. Over at the yoga station, Avnee Raje showed students how to control their breathing to help them calm down if they feel overwhelmed during the PSATs.  At the creative writing station, Mrs. Speller created outlines for the students to create poems to display in the IB Lounge.
IB would like to thank Mrs. Loretta Speller and IBPC President Annette Ruzicka for putting together a fantastic way to reduce stress during rigorous times at Midlo. 
About the Contributor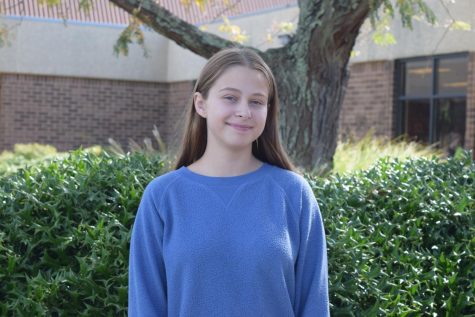 Ava Gay, Midlo Scoop Staff