Trojans Soccer Settles Scores With the Skyhawks
Midlothian Boys'and Girls' Soccer Hosts the Skyhawks at Home
On Thursday, March 14, 2019, both Midlothian High School Girls' and Boys' Soccer programs hosted the Skyhawks of L.C. Bird as a first home game double-header. The Girls' team kicked off at 6:00 pm, whereas the boys played at 7:30 pm. Both games provided a confident step in both teams' early season.
From the kickoff, the Midlothian girls maintained possession and passed around the Bird defense.  The first half proved a slow start for the Trojans, and Coach Kiersten Hancock pumped up the girls after the halftime score of 0-0. That speech worked; within the first minutes of the second half, senior forward Logan Georgel ripped a shot into the far upper post. This one goal led to several others. Next, Eleanor Ross received a ball outside the 18 and sunk the ball into the back of the net. After a shortage of goals for the next few minutes, goalkeeper Zoe Long rolled a ball out to junior defender, Erin Junkmann, who dribbled through the Bird team and shot the ball for the third goal of the game. The next goals came from freshman Layla Shell, sophomore Nina Franklin, junior Frankie Sperry, and freshman Eliza Adamik (2).  The game ended in an 8-0 victory for the Trojans over the Skyhawks, which proved a great morale booster for the team at the start of the season.
After a girls' victory, the boys' team looked to continue this streak and hoped to earn a victory for themselves too. The kickoff resulted in quick, hard pressure from Trojans forward Jacob Hendrick. This pressure immediately put the Skyhawks into a frenzy. Senior Davis West took advantage of this opportunity and scored an early goal in the first two minutes. Just a few minutes later, senior Bogue Cummings earned the ball at the top of the box and shot a ball that soared into the back of the net. With a 2-0 lead, the Trojans looked to maintain possession and work the ball around the field for the remainder of the half. Once earning a corner kick, sophomore defender Graham Wright kicked the ball into the net, bringing Midlo into a comfortable 3-0 lead at halftime. For the rest of the game, the Trojans dominated the midfield with the senior trio of Cummings, James O'Connell, and Carter Averette, while Davis West put pressure on the Skyhawks' outside backs. Both teams played a physical game, fighting to win any loose ball. In a quick counter-attack, senior Jacob Hendrick scored a goal with 20 minutes remaining in the game.  During the rest of the game, the Trojans maintained possession and put high pressure on the Skyhawks. Once the final whistle blew, the Trojans celebrated victoriously for their 4-0 win over L.C. Bird in their first home game of the season.
About the Contributors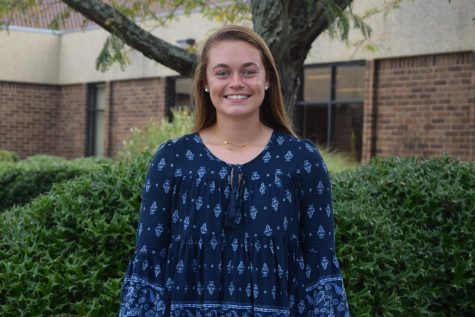 Erin Junkmann, Sports Editor
Erin Junkmann, Class of 2020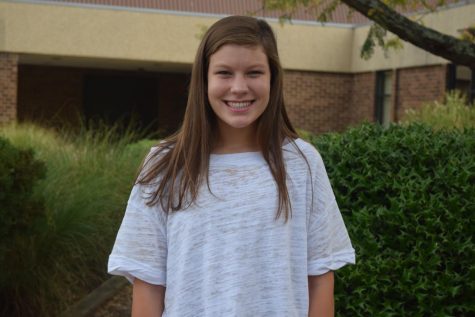 Zoe Kopidis, Midlo Scoop Photography Editor
Zoe Kopidis, Class of 2020