Midlo XC Braves NXR
Nike Cross Regionals 2018
On November 24, 2018, Midlo's Cross Country team competed in the Southeast Nike Cross Regional meet in Cary, North Carolina. This high-intensity competition holds the greatest importance. Those who emerge victorious advance to Nike Cross Nationals. During the meet, runners braved freezing temperatures, pouring rain, ruthless hills, and the fiercest competition imaginable. At the venue, vendors sold merchandise, musicians drummed up a contagious beat, and runners collected memories that will last a lifetime.
On Saturday morning, race day dawned, and the varsity runners devoured a delicious breakfast to fuel for the upcoming race. Then, the runners piled into the cars that would take them to the final race of the year. Every runner felt waves of nervousness, but the deep hunger for a victory conquered any drop of anxiety lingering in their minds. Once at the race venue, Midlo's Cross Country team began their warm-up, preparing to race as a formidable team. After months of training, weight-lifting, stretching, sprinting, and climbing endless hills, the team stood on the starting line, ready to initiate the beginning of the end.
At 8:45 am, the starting gun sounded, and the Midlo Junior Varsity Girls took off, ready to fight for a title. The team included Lauren Merrill, Ally Marmo, and Madeleine DuBois. During the race, the underclassmen fought to the finish; Merrill finished in an astounding 16th place, while Marmo crossed the line in 31st. Then, the Girls Race of Champions race commenced, and the Midlo Varsity Girls sprinted off of the line in hopes of a victory. The team consisted of Caroline Bowe, Annabel Schepker, Nicole Quiram, Katherine Krievs, Lena Caffall, Chloe Martin, and Olivia Morris. Each runner donned hair bows, tank tops, and shorts and gave it their all, continuously working towards personal and team goals. At the end of the competition, it became apparent that the girls had accomplished a great feat: Midlothian's Girls Cross Country team placed 17th, which made them the 17th-best team in the Southeastern United States. Sophomore Chloe Martin felt that the race was "a really exciting experience to compete with the best runners in our region and test our limits."
At 10:10 am, the Midlo Varsity Boys approached the line, preparing to undergo pain and exhaustion while testing their limits. The team included Brian Tavenner, Ian Gray, Andrew Steenkamer, Thomas Gray, Ben Scott, Joey Maguire, and Ben McCormack. As they sprinted through forests and fields, the runners endured freezing temperatures and muddy trails. Following the conclusion of the Boys Invitational, senior Max Etka competed in the Boys Championship Race in hopes of qualifying for Nike Cross Nationals. Crossing the line in 43rd, he braved the massive challenges as an individual, similar to how the rest of the team conquered the race with a great amount of efficiency and diligence.
About the Contributor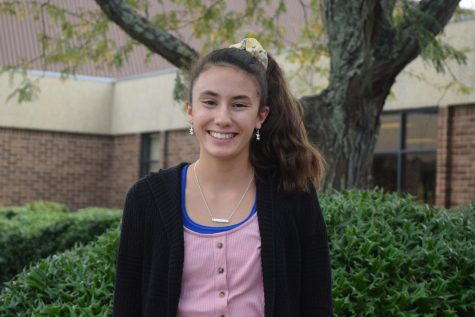 Katherine Krievs, Editor-in-Chief
Katherine Krievs, Editor-in Chief, Class of 2021