Ready. Set. Sign.
Mulroy, Webster, and Lindenfield Sign Letters of Intent
On Wednesday, November 9th, members of the Midlothian field Hockey, lacrosse, and basketball teams met in the closed commons, along with family and friends, to celebrate a very exciting day, National Letter of Intent (NLI) Day. Three young female athletes from different sports signed their letters of intent to play collegiate level NCAA sports in college. Nora Mulroy signed to play field hockey at Colgate University in New York, Natalie Webster signed to play lacrosse at George Mason University in Northern Virginia, while Tina Lindenfeld signed to play women's basketball at Radford University.
In early October, Nora Mulroy remained undecided about where she wanted to attend college and where she wanted to play field hockey for the next four years. Finally, an offer came in from Colgate University. She spoke to the coach and decided that's what she wanted to do. Within 24 hours, the word spread throughout the entire field hockey team, and they were just as excited as Nora about committing to play at Colgate.  
Last December, after talking to several colleges, including Arizona and Christopher Newport, Natalie Webster decided she wanted to find a Division 1 school where she could play lacrosse. She visited George Mason University and immediately fell in love with the school and the lacrosse program; she committed almost one year ago.
At the end of her junior year, Tina Lindenfeld committed to Radford University to further her education and her basketball career. Midlothian basketball team members came to show their support at her signing, and the entire closed commons erupted in applause as soon as she signed her letter of intent.
Congratulations to Nora, Natalie, and Tina on their amazing accomplishment to play Division 1 collegiate sports next year. Keep a look out for future signings coming up this year!
About the Contributors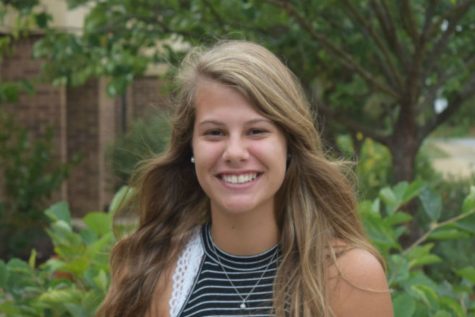 Sydney Van Horn, Midlo Scoop Staff
Sydney Van Horn, Class of 2017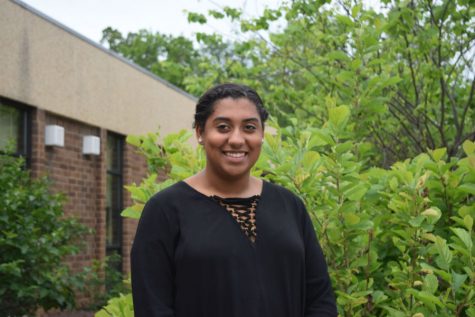 Alexa Battle, Photographer
Alexa Battle, Class of 2017