Midlothian Returns Its Best Boys Soccer Team in Years
Midlothian Boys Soccer Season Preview
Hang on for a minute...we're trying to find some more stories you might like.
Over the course of the past few years, Midlothian's soccer team often consisted of a youthful group of athletes. These young athletes, however, have matured, and now the Midlothian Boys Soccer team boasts the best squad in years. Experienced seniors includeL Hunter Lemon, Peti Koppanyi, Michael South, Jay Gonzalez, and Max Miller. All six started and played significant minutes over the course of their high school careers, but this year set their sights on the state tournament.
When asked his goals for this year, senior Michael South used one word, "states." Many on the team believe 2nd year coach Chad Porter has assembled the best team in four years, going back to when Midlothian placed a close 2nd in the state tournament. That team consisted of numerous collegiate athletes, such as graduates Matt Szucs, Alex Waite, and Keoni Rison. Rison's talented younger brother, senior Kael Rison, joins the team as a senior. He played on Midlothian's tennis team and competed as one of the best doubles teams in the state, alongside tennis star Matthew Cousins. His soccer talent and physical athleticism will be tested early, as he likely will start at forward on the squad this year.
Defensively, the Trojans return three of the four athletes on their back line, including: Michael South, Chase Hebert, and Max Miller; however, they lost their goalie Ian Connor. To replace him, Midlothian adds senior Hamza Ababmeh in goal. At midfield, Midlothian returns Jay Gonzalez, Peti Koppanyi, and Hunter Lemon. These athletes have played together for years, and Gonzalez described their relationship as follows: "We work really well together. I have known Peti and Hunter for years through school and different travel soccer teams." This camaraderie and longevity in the middle of the pitch will definitely contribute to team chemistry as the season progresses. This year's attack for Midlothian will look a bit different, as the team lost All-Metro star and four-year starter Connor Rea to Longwood. Sophomore Davis West and new senior addition Kael Rison round out the top of the offense, and Midlothian will rely on them to score goals this season.
Midlothian Boys Soccer starts their season against a difficult cross-town rival in Cosby, who always causes trouble for the Trojans. Cosby ranks as high as 10th in the nation in some nationwide rankings. Many on the Midlothian team remain confident that they have the talent to upset such a talented squad.  When asked about their chances against Cosby, Gonzalez stated, "If we play our best we can beat anyone in the state and that includes Cosby." So much returning talent for the Trojans, compounded by such a positive attitude, can surely lead to the first state title in years.
About the Contributors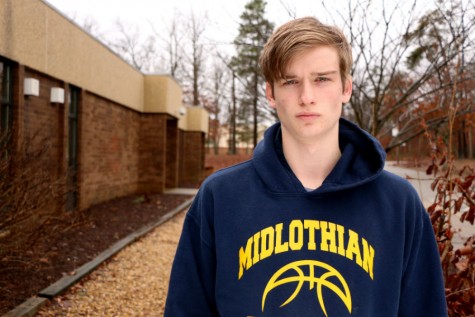 Lucas Via, Sports Editor
Lucas Via, Sports, Class of 2017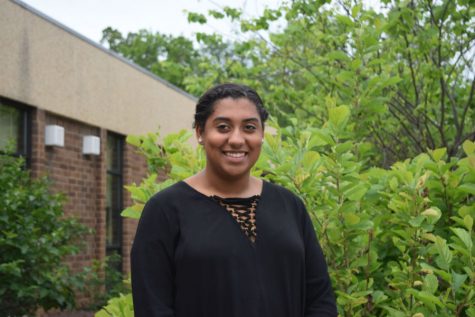 Alexa Battle, Photographer
Alexa Battle, Class of 2017