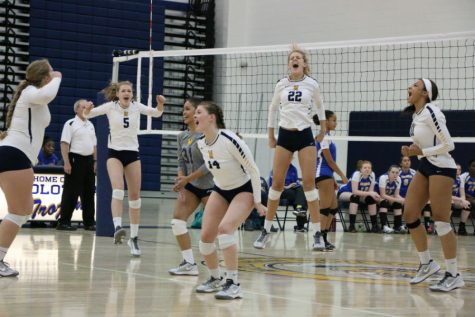 Lara Ann Douglas and Patterson Levitch

November 17, 2016

Filed under Fall Sports
The Girls Varsity Volleyball team wrapped up another outstanding season on Wednesday, November 9. Players give credit for their 20-7 record to Coach Sherman Chung: "He helped us improve and come together as a team," says Dana Fowler. "He pushed us to try new things, which had a huge impact o...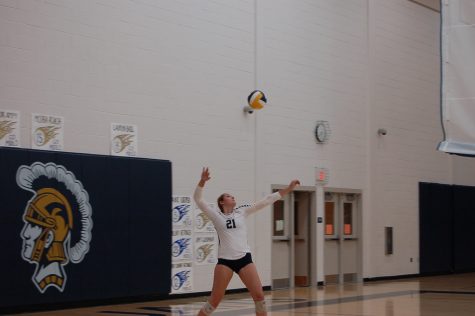 Lucas Via, Sports Editor

October 5, 2016

Filed under Fall Sports
Nearly every year for a half a decade, Midlothian High School's girls volleyball team has sent athletes to the collegiate level. From Kelsey Goodman at Roanoke to Morgan Seal at Randolph Macon, Midlothian continues a familiar trend. This year's collegiate prospects consist of seniors Lauryn Basl a...