Girls Volleyball takes the win against Glen Allen on Senior Night
Girls Volleyball Senior Night 2021
Another year, another senior night. Taking place on Monday, September 27, 2021, Trojan fans crowded the home stands as the senior members of the Midlo Girls Volleyball team for the 2021-2022 season were recognized for all of their hard work and dedication over the years.
Head Coach Sherman Chung welcomed the seniors, escorted by their guardians, into the gym, as junior players share heart-warming speeches. With the celebration of the upperclassman setting the tone for the evening, the volleyball team was successful in putting another win under their belt. The game resulted in a 3-0 finish, which was contributed to by the senior players Heather Spichiger, Ashley Sowers and Aspen Anders. All the while, senior managers Jenifer Zhandira and Bela Sayers cheered the team on from the sidelines, both of whom represent long-time girls volleyball enthusiasts. This season's seniors include Heather Spichiger, Aspen Anders, Ashley Sowers, Bela Sayers and Jenifer Zhandira.
---
Heather Spichiger has been a part of the Midlo Girls Volleyball team for five years, two on junior varsity and three on varsity. Her favorite memory is singing "We are the Champions" by Queen on the bus home from big away game wins. Spichiger plans to attend college after high school and major in data science. 
Aspen Anders has been a player on the Midlo Girls Volleyball team for five years with two of those seasons being on the varsity program. Her favorite memories are of singing throwback songs on the bus ride home from away games. Anders hopes to attend JMU in the fall and major in general business. 
Ashley Sowers has been a part of the volleyball team for four years, two of which were on varsity. A favorite memory of hers is rushing onto the court after a win with all of her teammates by her side. After high school, Sowers plans to attend Virginia Tech and major in international business. 
Bela Sayers has been a part of the Midlo Girls Volleyball program for four years; one year on junior varsity, two years on varsity and manager her senior year. "My favorite memory is definitely bonding with all of the girls when I first meet them, they're people I will never forget and I still talk to most of them who are in college now,'' Sayers said. She plans to attend VCU and major in pharmacy and become a laboratory technician pharmacist. 
Jenifer Zhandira has been a part of the Midlo volleyball family for five years; a player on junior varsity for one year and a varsity manager for the rest. Her favorite memories are team dinners before away games and she knows that she is going to miss Coach Sherman very much after the season ends. Jenifer plans to attend George Mason University to study forensics. 
Congratulations, seniors!
Leave a Comment
About the Contributors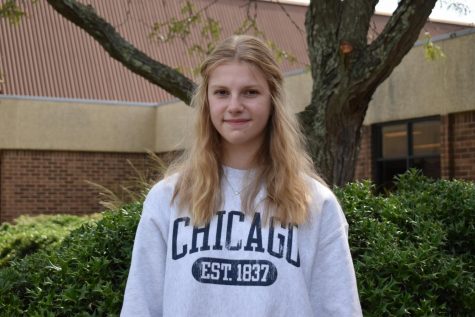 Alex Mazulewicz, Midlo Scoop Staff
Alex Mazulewicz, Class of 2024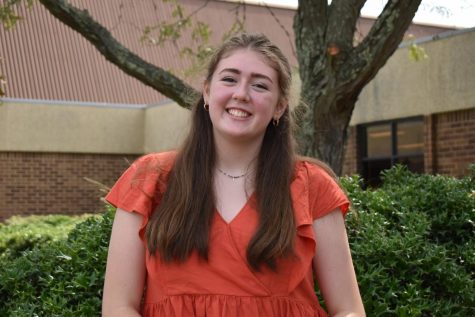 Emma Grace Gregory, Podcast Producer
Emma Grace Gregory, Class of 2024