Girls Volleyball Serves a Win to Seniors
Girls' Volleyball Senior Night vs. Manchester
With the regular fall sports season nearing a close, many teams are starting to celebrate senior athletes who will graduate in the spring of 2019. On Tuesday, October 9, 2018, the Midlothian High School Lady Trojan Volleyball Team celebrated its incredible athletes for their time playing in a Midlo uniform. This year the Lady Trojans celebrated five seniors: Jessica Sullivan, Rachel Deel, Baylea Botello, Abbi Leeper, and Carrie Spichiger, with posters made by friends and family which looked back at their four years as volleyball players for the Midlothian Trojans.
Before the match commenced, the underclassmen on the team read a short summary about each of the seniors' time playing for Midlothian. This year, the Midlothian Girls Volleyball team will lose five highly valued players who have given many years of hard work and dedication to the program. "It has been the best part of my high school experience, and I've made lifelong friends," says senior Abbi Leeper.
After the festivities, the team gathered, determined to beat the Manchester Lancers for their seniors. Coach Sherman Chung told his team, "All you need to do to win is play your game and focus on the fundamentals." Once the game started, the Trojans went on a hot streak, earning several points in a row. However, Manchester responded to this quick start by gaining points in their favor. The Midlothian team fired back and ended up winning the first set 25-12.
After a great start to the game, the Lady Trojans hoped to carry their momentum into a very crucial second set. At the beginning of the set, the Lancers responded to a first set loss by gaining a quick lead on Midlothian. Following a set too close for comfort, the Lancers ended up winning the vital second set by a score of 26-24. With the match tied 1-1, the game moved into four sets.
The third set is crucial in determining the outcome of the match, so the Trojans came out ready to take the set. Throughout the third set, the Trojans dominated the court by obtaining many points off of kills and blocks. Senior Baylea Botello controlled the net by earning several blocks and led the Trojans to a 25-11 victory in the third set.
Next, the Trojans moved into the fourth set of the match, which if won, would clinch a Trojans victory. Fueled by a desire to win, the Midlothian team started strong by earning several early points, only to be closed in by Manchester. However, the team did not let this shake them and went on a hot streak, gaining multiple points. At the end of the set, the Trojans won 25-12, thus making the final score 3 sets to 1 in Midlothian's favor.  About the strong Trojans performance, Junior Mary Hettinger reflects, "I was glad that we got the win for the seniors on their last home game."
About the Contributors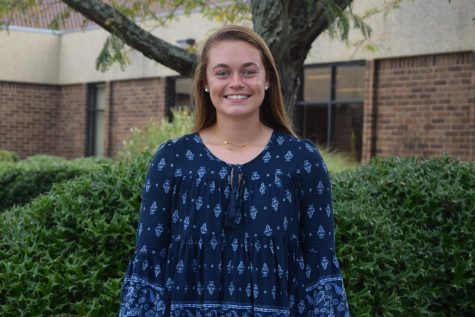 Erin Junkmann, Sports Editor
Erin Junkmann, Class of 2020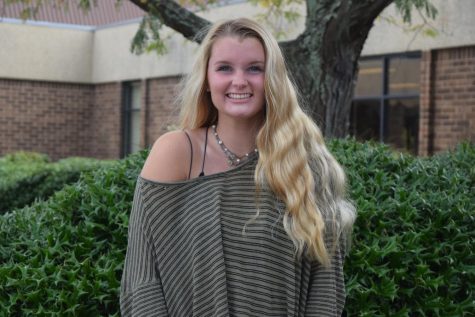 Cara Hahn, Midlo Scoop Staff