The Road to Regionals
The Girls Varsity Volleyball team wrapped up another outstanding season on Wednesday, November 9. Players give credit for their 20-7 record to Coach Sherman Chung: "He helped us improve and come together as a team," says Dana Fowler. "He pushed us to try new things, which had a huge impact on the team." The Trojans' success in regular and post-season games is also due to returning talent and leadership from seniors Taylor Ampy, Lauryn Basl, Dana Fowler, Amy Goodman, and Moira Roach.
The team fought a long, difficult game in the Regional semi-finals against Jamestown High School. The Trojans stayed on the Eagles' backs for the entirety of the three close sets; however, Midlothian ended their season with a 3-0 loss after failing to defeat Jamestown, a team with four D1-committed athletes. The Trojans take pride in making it to Regionals for the first time in three years. Amy Goodman notes, "We played to the best of our abilities with who we were up against."
Midlothian plans on continuing to improve skills in hopes of making it to the state championship next year. Although the team may be hurt with the loss of five graduating seniors, the Trojans will work persistently to show promise for the 2017 season.
About the Writer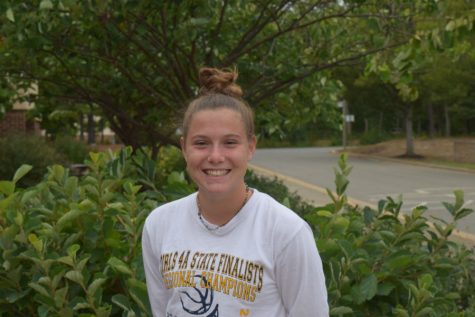 Patterson Levitch, Staff Writer
Patterson Levitch, Class of 2017