Girls Volley Against Rival Powhatan
Girls Volleyball vs Powhatan
On Monday, September 10, 2018, the Midlothian High School Girls Varsity Volleyball team hosted cross-county rival, the Powhatan Indians. As the team entered the gym, all players were determined the beat the Indians, as they had lost previously in their Annual Showcase Tournament. Before the start of the match, the team fired each other up, listened to the game plan by Coach Sherman Chung, and planned to win. Once the huddle broke, the Trojans took the court ready to defeat the Indians.
Within the first rallies of the set, the Trojans attacked with force and quickly grew their lead over the Indians. The game started off close, with Midlo winning the first set. Now in the lead, Midlo took a break and switched sides for the second set. The Trojans, powered up after the first set victory, rallied for each and every point. Tension filled the gym, as each team scored back to back. The Trojans fought for each and every point in this set to keep their streak alive. When it came down to the last few points, each team fought with determination to win the set. It ultimately came down to the game point. Unfortunately, the Trojans lost the last point to the Powhatan Indians, who took the set.
With the match tied 1-1, the Trojans pushed in order to pull ahead in the set. As the score fluctuated between who held the lead, the Indians rallied with intensity and took the set. Now with the score 2-1 for Powhatan, the Trojans were determined to win the next set and push the game into a fifth set. With the match in favor of the Indians, the Trojans pushed against Powhatan's defense and quickly grew a lead against the Indians. As the end of the set drew near, the Indians picked up the attack, making the set closer than comfort for the Trojans. However, the Trojans came back swinging and claimed the set, taking the match into a fifth set.
At the start of the fifth, and final, set, only needing to go to 15 points instead of 25, the Lady Trojans started with a bang. Both Sophomore hitters, Mary Courtney Hettinger and Olivia Ibanez, challenged the Powhatan defense by delivering multiple forceful hits. The fifth set ended with a victory for the Trojans by a score of 15 to 8, thus claiming the match for the Trojans 3 sets to 5. After pulling off an upset against Midlothian's cross-county rivalry, the Powhatan Indians, Sophomore Alison Vonderharr stated, "It was really exciting to win against Powhatan, and we responded really well after losing 2 sets in a row."
About the Contributors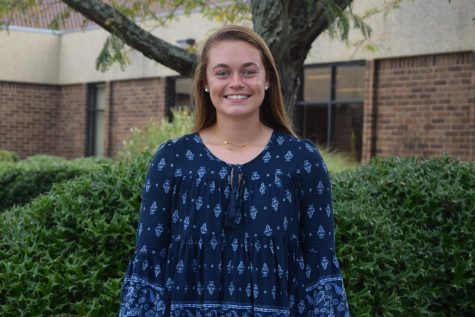 Erin Junkmann, Sports Editor
Erin Junkmann, Class of 2020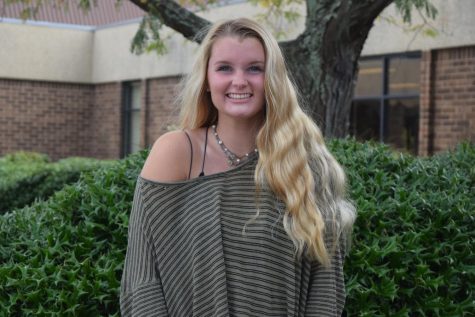 Cara Hahn, Midlo Scoop Staff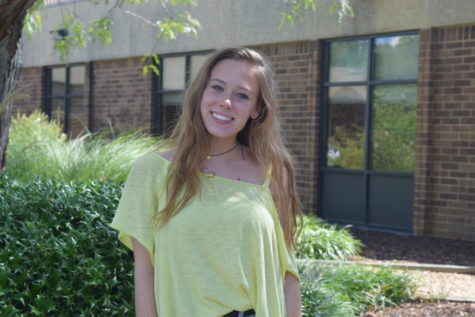 Sophie King, Midlo Scoop Photographer
Sophie King, Class of 2019