Sophomores Take on College Tours
Midlo Sophomores Visit CNU and W&M
Hang on for a minute...we're trying to find some more stories you might like.
On November 13, 2018, 45 members of the class of 2021 embarked upon two college tours: William and Mary and Christopher Newport University. For the first time, sophomores received this opportunity to observe campus life. As students approach the middle of their high school careers, they often find themselves conflicted on where they plan to attend college or university. Historically, Midlothian High students have always had an inner drive to further their knowledge. This field trip offered 45 sophomores a glimpse into college life.
At 7:45 am, eager sophomores loaded the charter bus, ready to take a sneak peak into their future. Students chattered excitedly among each other, excited to go on what was, for many of them, their first proper college tour. Rylee Moore, who has never been on a college tour, was most looking forward to "seeing both the colleges and to see what campus life is like." Students first arrived in colonial Williamsburg to visit William & Mary. As the second oldest school in the country, the William & Mary and campus is surrounded by many historical buildings and sites, such as the historic town of Jamestown and the Governor's Palace. Students and the public enjoy visiting these sites and furthering their knowledge on the historical significance of and around the historic university. William & Mary is an academically rigorous school, but its reputation as a notoriously academic student body precedes itself; staff and students are supportive and responsive to the needs of students.
After arriving in Newport News, students enjoyed Christopher Newport University's comforting environment and good food as well. Adding to the experience of being a college student, the group ate in the CNU dining hall. After lunch, the students were split into two groups and took separate tours around the campus. The landscape was drastically different than W&M, but just as exciting. The campus was more enclosed from the public, and many sophomores were given the impression that CNU is a close knit community. The thought of college can be scary, especially to young teenagers, but the layout of the campus was welcoming. The tour guide reminded wide-eyed students: "At Christopher Newport University, you're not a number; you're a name and a face."
Both schools set themselves apart in different ways, but the final messages proved the same: both schools offered close-knit family atmospheres, and the students work hard to support each other while still having fun. Although the sophomores have some time before taking the next big step in their journey of higher education, the field trip gave all students insight as to what to expect down the road. Sophomore Vincent Benedetti stated, "It was fun. I like the William and Mary academics, and the CNU campus."
As a high school student, college may be the next big step for students as they mature into sharp young individuals. The next three years will shape and guide the rest of their lives. School counselor Laura Brady's hope for this trip is that students gain "a wider perspective of what opportunities are out there and direction about what they may or may not like." This shared moment will leave a footprint in the memories of the attendees and help shape their decisions.
About the Contributors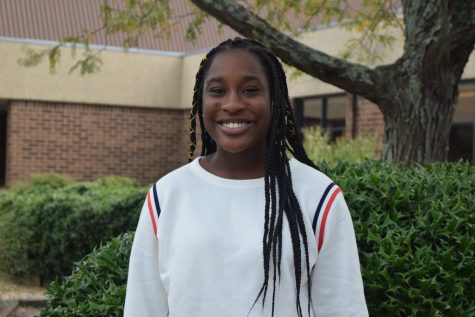 Zinzi Symister, Midlo Scoop Staff
Zinzi Symister, Class of 2021