BigFuture Days brings college fairs to students virtually
CollegeBoard BigFuture Days Information
For many high school students, college represents a vital step in the pathway to future endeavors. Yet, with the ongoing COVID-19 restrictions and travel limitations continuing to plague daily life, attending informational events has become increasingly more difficult to come by. However, with those challenges in mind, CollegeBoard now works to host BigFuture Days, a regional series of virtual college fairs offered to students near and far. The free event serves as a convenient way for individuals to get in touch directly with hundreds of different colleges, admissions representatives and current college students, all of which grant students the power to jump-start their own college planning processes right at their fingertips.
Designed to provide each participant with a tailored experience, BigFuture Days gives students the ability to establish important connections with desired colleges in a series of four sessions to choose from. With each session lasting four hours long, registered participants are granted access to attend live activities and discussions. Not to mention, all attendees have the ability to come and go as they please in order to accommodate their schedule. Though all of the sessions will be recorded for future viewing, they are only available to those who have registered in advance. Sessions include a variety of features to assist students, such as the ability to visit different booths, attend Q&A panels where they can hear from administrators, and receive planning advice from experts regarding financial aid, scholarships, essays, interviews, application details and planning timelines.
It is important to note that all students are not limited to just one session and can instead attend multiple if they so choose. Although BigFuture Days is meant primarily for high school sophomores and juniors, both younger and older students may attend as well. CollegeBoard also encourages parents and guardians to join along with their students. As for choosing the appropriate session(s), each of the participating schools corresponds with their regional locations. Whether students have already embarked on the college search journey or have yet to begin, BigFuture Days guarantees all who attend valuable insights into a wide range of colleges. For more information, visit cb.org/bigfuturedays.
College Fair Schedule:
Northeast: Sunday, March 7 @ 4:00 – 8:00 p.m. ET
West & Southwest: Tuesday, March 30 @ 5:00 – 9:00 p.m. ET
Midwest: Sunday, April 18 @ 4:00 – 8:00 p.m. ET
Southeast: Thursday, April 29 @ 5:00 – 9:00 p.m. ET
Leave a Comment
About the Contributor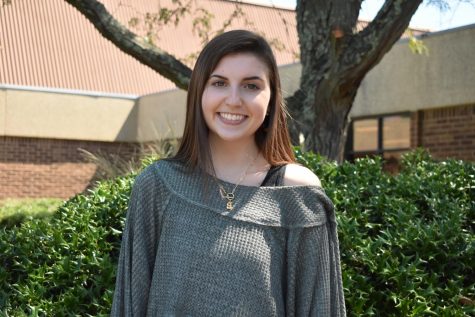 Bridget Tracy, Editor-in-Chief
Bridget Tracy, Editor-in-Chief, Class of 2022

Senior Bridget Tracy has been on staff for three years, and continues to write high-interest articles,...