Class of 2020 Track and Field athletes hang up their spikes
Remembering the 2020 Outdoor Track and Field Seniors
In the midst of the outbreak of COVID-19, Midlo's senior athletes fondly reminisce about their past competitions and mourn the loss of their final season; on Midlo's Outdoor Track and Field team, fifteen seniors find themselves in this position, as the competition season began and ended without a single meet. This disappointment left many grieving the unthrown shotputs, unattempted jumps, and unrun races, during which the seniors planned to earn their best lifetime marks and end their high school careers with victory. 
During these athletes' four years of competing, the Midlo Outdoor Track and Field team has gathered many invitational and regional victories; in 2017, the Boys and Girls Midlo Outdoor Track and Field teams collectively won the VHSL Group 4A East Regional Outdoor T & F Championships, VHSL Group 4A Conference 20 Outdoor T&F Championship, and the Titan-Trojan Twilight Invitational. In 2018, the team placed second in the VHSL 4B Regional Outdoor Track and Field Championships and the Caroline Invitational, while, in 2019, the teams together won the Caroline Invitational and Brian Watkins Invitational, as well as placed second in the Group 4A Region B Outdoor Track and Field Championships. These accomplishments have characterized the track and field experience of the Class of 2020 and motivated them to push themselves further than ever before. 
While the athletes did not have the opportunity to compete in the 2020 Outdoor Track and Field season, they should receive recognition for their years of consistent training and mental toughness. The Class of 2020 Outdoor Track and Field athletes include: Bennett Blair, Jay Burdette, Olivia Eggleston, Cara Hahn, Josh Huft, Grace Jackson, Isaiah Joyner, Alyssa Marchese, Ben McCormack, Zach Moreau, Nathan Royster, Annabel Schepker, Kai'ja Taylor, Karsten Weeks, and Addie Zschaber. Regarding the end of her high school career, four-year competitor Annabel Schepker reflects, "It was definitely an amazing experience, and I wouldn't trade it for the world. But, it was really devastating when it ended so abruptly, and nationals were cancelled." 
Many of these seniors plan to attend universities, enroll in technical programs, or enlist in the U.S. Military, showing that their years of dedication to self-improvement in Midlo's Track and Field Program have paid dividends.
About the Writer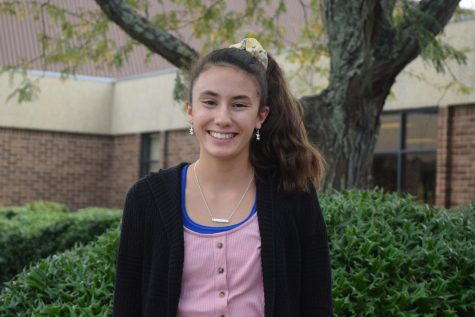 Katherine Krievs, Editor-in-Chief
Katherine Krievs, Editor-in Chief, Class of 2021