IB Class of 2019 returns to Midlo
Class of 2019 IB Diploma and Certificate Ceremony
On January 7, 2019, the Midlothian High School IB Class of 2019 returned to Midlo to mingle with friends, reconnect with teachers, and receive their coveted IB diplomas at the Class of 2019 IB Diploma and Certificate Ceremony. To earn the IB diploma, students must complete the entirety of the International Baccalaureate Program's rigorous coursework, accrue over 150 CAS hours, write an extended essay, and pass the IB Exam, along with additional requirements. The Midlo Class of 2019 completed the IB Program with a 90% graduation rate, which is the highest rate that the Midlothian IB Program has experienced in twenty years.
The ceremony began with a welcoming speech by Dr. Shawn Abel; he compared the IB Program to a marathon, expressing that he "is blown away and impressed by those who have completed the marathon of high school, or the IB Program." Then, Midlo's IB Coordinator, Mr. Mark Spewak, recognized the commitment of the parents of the IB graduates and conducted an activity in which every graduate hugged or high-fived their loved ones, allowing them to express their gratitude for those who have contributed to their success.
The 2019 IB Teacher of the Year, Mrs. Julie Trost, delivered the keynote address, speaking of the close-knit family that the 2019 IB Graduates created during their time at Midlo. Finally, the former IB Coordinator and Associate Principal, Ms. Elizabeth Baber, returned to Midlo to distribute the IB diplomas and ecrtificates to the Class of 2019. Following the conclusion of the ceremony, graduates and attendees enjoyed refreshments provided by the IB Parent Council (IBPC).
Midlo's IB Coordinator, Mr. Mark Spewak, regards the IB Class of 2019 as "a truly remarkable group of young people who have "gelled and excelled" in a rare way" and knows that "they will do amazing things in the future."
International Baccalaureate Class of 2019 Diploma and Certificate Recipients:
Noelle Baptiste
Elizabeth Bolstad
Halleigh Carson
Raven Coe
Chandler Dodge
Czar Gentius-Harris
Ainslee Grizzle
Emma Gudino
Kirsten Hebb
Lauren Hensley
Abigail Hinz
Jason Hwang
Dylan Kitt
David Maddirala
Da-Lan Pham
Britney Price
Nabiha Rais
Resshma Rajendran
Mariah Rodriguez
Zane Ruzicka
Markeeha Young
About the Contributor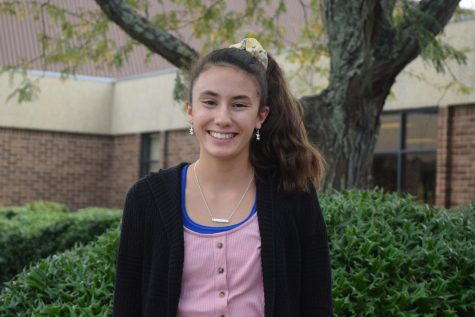 Katherine Krievs, Editor-in-Chief
Katherine Krievs, Editor-in Chief, Class of 2021