Excitement Blooms at the Annual Cherry Blossom Festival
The 2019 Cherry Blossom Festival in Washington, D.C.
During Midlothian High School's 2019 Spring Break, Washington, D.C. celebrated the annual National Cherry Blossom Festival from March 20th to April 14th. The festival first began in 1912, when Mayor Yukio Ozaki of Tokyo gifted the United States 3,000 cherry trees, representing the blossoming friendship between the two nations. The United States returned the gift to Japan in 1981, when a flood destroyed some of Japan's cherry trees. The Festival draws around 1.5 million people each year. Senior Zowie Geng viewed the spectacular event in awe, remarking: "With the trees lining the Potomac River, it was a sight worth the drive."
The event hosted many activities in celebration of this festival. Senior Josue Candelaria mentioned his favorite part of the festival, the grand parade: "I remember the colors; it really felt like springtime." The parade is the most iconic exhibit occurring during the celebration, with the march down Constitution Avenue, which hits all of the famous landmarks. Then, on April 6, 2019, the Petalpalooza, a free event for all ages, occurred, which included live music, fun activities, and fireworks. Candelaria recalled, "The fireworks illuminated the water; it was magnificent."
Senior Amanda Chok traveled to D.C. with family and of the enormous crowd, she remarked, "It took a whole hour to park, a 45 minute walk there and back," but "I saw other parts of D.C. that I wouldn't normally visit. It was a nice change of scenery." making the trip one to remember. For more information on the National Cherry Blossom Festival, click HERE.
About the Contributor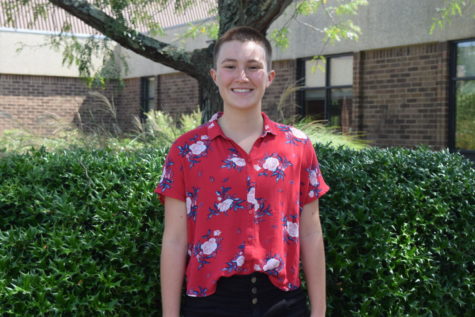 Marisa Ruotolo, News from the Classroom Editor