IB Bonding on the James
On Friday, September 15, 2017, The International Baccalaureate Program (IB) held the annual IB Welcome Back Picnic, which allows IB families and faculty to have a chance to meet each other and make new memories before the rigorous coursework begins. Held at Robious Landing Park, the IB Picnic "allowed IB families to join the other IB members for a time of fellowship, and a great opportunity to kick off the school year," described IB coordinator, Mr. Mark Spewak. The IB Picnic offered time for IB students and faculty to interact with others outside of their consistently stressful environment and have a memorable and relaxing time.
At the IB Picnic, participants enjoyed delicious food, including fresh, char-grilled burgers and hot dogs. The second the food hit the plates, everyone devoured each and every bite of their meals. After eating, the picnic festivities continued to the James River, where paddle boards and kayaks awaited. Strapped and buckled in life jackets, IB students readied themselves for adventure. Some students cannon-balled into the James, while others put their core strength and balance to the test as they navigated stand-up paddle boards. Some, however, decided to remain on the sidelines, cheering on their friends and watching the action happen.
IB junior Halleigh Carson characterized the IB Picnic as "a great way to hang out with friends and fellow classmates in a relaxed and non-school environment". It provided "an amazing bonding experience and a way to make lots of fun memories," observed IB sophomore Avnee Raje. Through the IB Picnic, IB students de-stressed and connected, not only with nature and their inner relaxation, but also with other IB students as well.
About the Contributor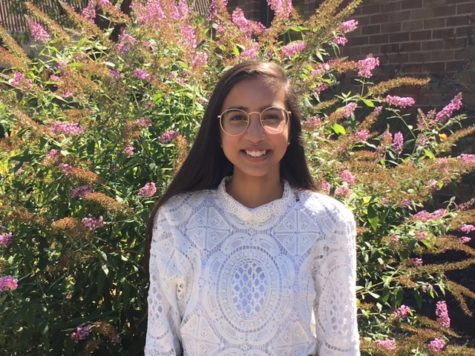 Nabiha Rais, Copy Editor
Nabiha Rais, Class of 2019