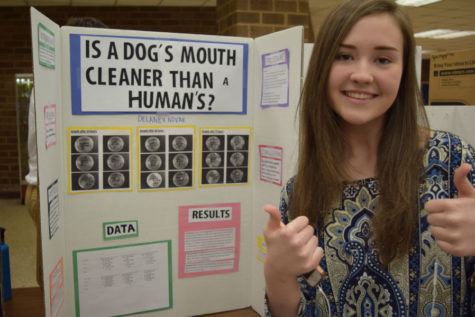 Anna Chen, Staff Writer
February 27, 2017
Filed under News from the Classroom
On Tuesday February 21, 2017, Midlothian High School hosted an open house Science Fair for parents and students. Honors biology and physics students gathered in the open commons to show off their tri-fold presentations and speak about their experiments. At 4:30 pm, the open commons was packed with...