A Scientific Expedition
Midlothian High School Science Fair 2017
On Tuesday February 21, 2017, Midlothian High School hosted an open house Science Fair for parents and students. Honors biology and physics students gathered in the open commons to show off their tri-fold presentations and speak about their experiments.
At 4:30 pm, the open commons was packed with students, parents and a few judges, walking around and examining the projects, featuring a variety of different project ideas ranging from questions, such as: "Is a Dog's Mouth Cleaner than a Human's?" to "What Are the Effects of Lemons on the Amount of Voltage Created?". Elizabeth Czenczek said, "I thought it was very fun to see my friends from different classes and see what projects they all did.".  Devyn Vernier added: "It was cool to be able to see the juniors and senior physics projects as well as the biology ones." .
When 6:00 pm rolled around, students clapped and cheered, signaling the end of the stressful, yet exciting, science fair. Students packed up their tri-folds and went home with proud smiles on their faces. "I thought it was a good idea to show the public my ideas and use it to positively improve our society," commented sophomore Andrew Steenkamer. The judges and physics and biology teachers commended everyone for doing a great job and making the science fair a fun experience. "I thought the science fair was exciting; it was nice to see all of the students' hard work pay off, and I loved that lots of parents came to support the program and their kids. Overall, I thought it was a huge success, and I had a lot of fun," concluded Science Department Chairperson, Mrs. Patricia Miller.
Congratulations to the following Science Fair Stand-outs:
Biology Winners:
1st place: Hanna Bridges and Annie Elliot
2nd Place: Sam Clemens and Josue Candelaria
3rd Place: Marissa Lip
Honorable Mention: Grace Wells, Marvin Thompson, and Lauren Wilkinson
Physics Winners:
1st Place: Liam Marsh
2nd Place: Maggie Self, Nora Mulroy, and Celeste Bain
3rd Place: Nicholas Bampton and Nadia Hassan
Honorable Mention: Alex Rose, Dylan Williamson, Peyton Neff, Vivian Berft, Sarah Bolstad, and Billie VanStory
About the Contributors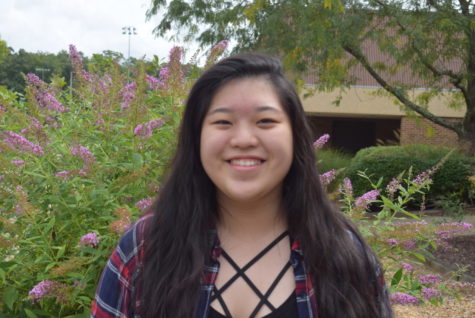 Anna Chen, Midlo Scoop Staff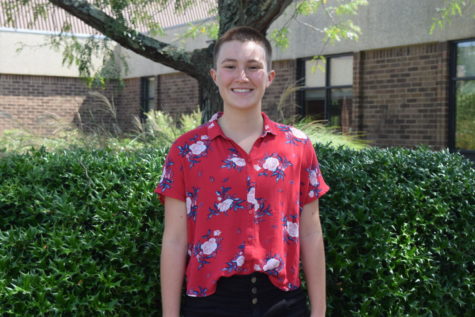 Marisa Ruotolo, News from the Classroom Editor