Saheb Indian Bistro brings a taste of India to Midlo
Opinion piece: Kyle visits a new Indian restaurant in the area
New to the Midlo community, Saheb Indian Bistro located off Midlothian Turnpike and Old Buckingham road offers an authentic taste of Indian cuisine. 
"This is my passion and I love working here," restaurant owner Mr. Shyam Sharma said.  Sharma has been in the food industry for the past twenty-seven years, spending his time working in restaurants all throughout India.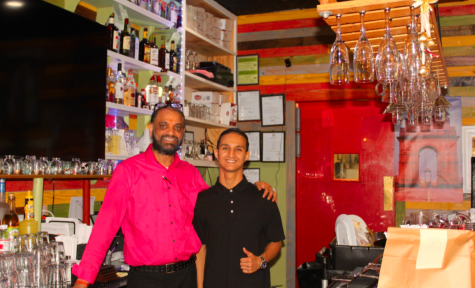 Sharma is "from the Northern part of India by New Delhi," where he spent the majority of his time working in hospitality at five-start hotels. "Then I came here on a cruise and decided to stay," Sharma said.
Upon entering Saheb Indian Bistro, the smell of Indian spices fills the air. From cracked pepper and cardamom to cumin and snapped ginger, the smells of hand-selected spices all combine to make delectable dishes.
We were seated in the heart of the restaurant, surrounded by a collection of foreign objects and intricate Indian art pieces. Full of candlelight and wood accent walls, the Bistro offers a sense of comfort and home. 
As we were seated and began looking over the menu, we were overwhelmed because we were unfamiliar with most of the menu, but in the midst of our confusion, Mr. Sharma saved us.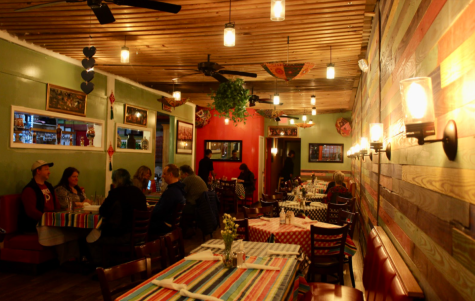 He quickly read the table for likes and dislikes, whether the food would be spicy or not, and what kind of meats we would dine on. We were left guessing as Mr. Sharma rushed off to the kitchen.
As we waited for our meal, Mr. Sharma returned with a mango lassie, an Indian smoothie made with a yogurt base. It was lined with rose syrup and was made of milk, mango and yogurt.  It tasted sweet and had a unique mixture of flavors.
As our appetizer, Mr. Sharma delivered a plate of fresh-baked samosas. The samosas were triangular, dumpling-like empanadas that were stuffed with potatoes and green peas. The bread was warm and flaky and the flavors tasted like Thanksgiving.
After about ten minutes, Mr. Sharma returned with a full course meal of finely-picked Indian cuisine. The main dish was tikki masala, a bowl of marinated chicken pieces dressed with spiced curry sauce, chopped bell peppers, onions, gravy and butter. There was also makhani, which was a vegetarian version of tikki masala. It was mixed vegetables topped with a tomato-based curry sauce and a touch of cream, making for a smooth silky sauce. To top it all off, we were treated with a side of fluffy rice and naan, a classic Indian flatbread.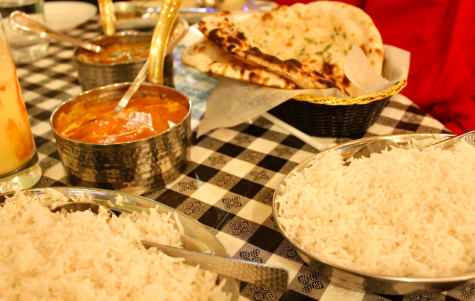 We spent the evening taste testing the feast of food before us and found ourselves experimenting with the cuisine by combining different flavors. At times, my face lit up red not only because of the spice but because of pure exuberance from my taste buds.  
I arrived at Saheb Indian Bisto inexperienced with the world of Indian food and culture, and I left with a broadened vocabulary of Indian spices and a greater understanding of the culture as a whole. Saheb now ranks high on my list of restaurants to return to thanks to the welcoming staff and the wonderful food.  
Thank you, Mr. Sharma,  for your gracious time!
Leave a Comment
About the Contributor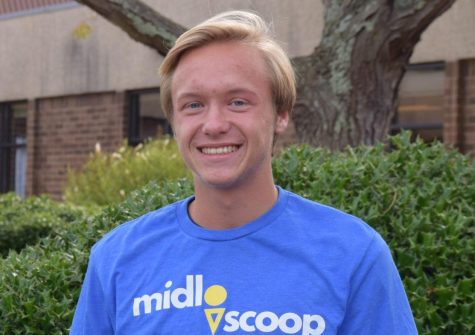 Kyle Reeder, Multi-Media Editor
Kyle Reeder, Class of 2023

Kyle Reeder has been on staff for four years and is the Multi-Media Editor. Outside of school, he runs cross country and...