Duren swims his way to Arizona State
Matt Duren commits to Arizona State
As seniors begin to think about their futures, Matt Duren has already committed to his dream college, Arizona State University, where he will continue his swimming career.
The sport came naturally to Duren, who first joined a local swimming league at the age of six. When he turned ten, Duran began year-round swimming to further his skills, and by age fourteen, Duren knew he would commit to swimming in college.
"At that age is really when I started dedicating my life to the sport and my love for it really began to grow and prosper," Duren said.
Currently, Duren trains with Quest, a competitive swim club in the area. His training sessions consist of swimming laps nearly nine days a week in addition to three different workouts outside of swimming.
"I spend around anywhere from twenty-five to thirty hours at the pool a week," Duren said.
Duren has been able to remain dedicated for so long due to his "amazing teammates, coaches, and family members who have pushed [him] to become a better person inside and outside of the pool every single day," Duren said. Those who have left a profound impact on him have represented a source of motivation and encouraged him to continue swimming on the collegiate level. 
"What really drove me to pick Arizona State was the team and the school. The school is close to my extended family who live in Arizona and the school has a great business program, which is what I intend to study," Duren said.
Another factor the led Duren to choose Arizona State was how tight-knit the swim team is, which he feels is the perfect environment for him. However, since he enjoys "the satisfaction of hard work paying off," the team's competitive nature was also a big component of his decision. 
As one of the top athletes in the Country in the age range of eighteen and under, Duren will be participating in the Junior Nationals on Wednesday, December 8, 2021. Afterward, Duren will spend the rest of his senior year in the pool perfecting his sport.
Leave a Comment
About the Contributor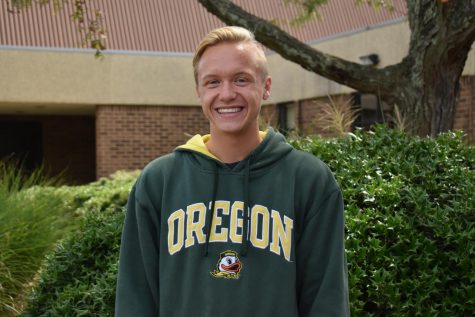 Kyle Reeder, Multi-Media Editor
Kyle Reeder, Class of 2023