Angelo's and Palermo's legacy cooked up by two sisters
The intertwined story behind two Italian restaurants: Angelo's and Palermo
For the past 30 years, the sweet taste of red sauce and creamy Italian cheese has flooded the veins of the Zimbardo family, as they have spent countless years perfecting the art of Italian food. Pietro LoDuca, founder and owner of Angelo's, has been watching his relatives master several carefully crafted Italian dishes since he was born.  The Zimbardo family knows it all when it comes to the art of Italian cuisine. 
After years of practice and dedication towards the mastery of Italian food, LoDuca now takes on the responsibility of reviving the thrill of Italian cuisine and bringing back classic family-style dinners for all.  Ranging from mouthwatering New York Style pizza, an assortment of crispy sandwiches, creamy soups, and even deluxe salads, Angelos offers a variety of meals for its customers.  But it wasn't always like that.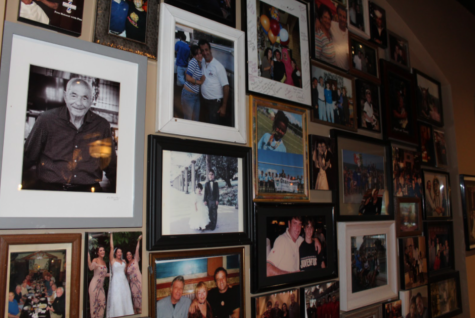 Born and raised in Sicily,the heart of Italian culture and food, LoDuca knows all the ins and outs of cooking.  He spent his youth watching older relatives relay the secrets of cooking to him, and in due time he began to perfect his talents in the kitchen.  With a wealth of cooking knowledge, and a means to find the American Dream, LoDuca, his wife and his children left everything and moved to the United States.
"My dad worked construction in New York City, but then he hurt his back, so we started in the restaurant business. We started working for a cousin of ours, but then there was a restaurant called Bella Italia here in Virginia. My dad bought that, and the whole family worked there,"  LoDuca's daughter Josephine Zimbardo said.
After a while, LoDuca dreamed of sharing his love of food with the world, and so one night the family discussed the opening of a new restaurant just for them.  "It was all a family decision," Zimbardo said.  "My Dad was at the table saying, 'You know, this is what I want to do, do you guys agree? And we said 'Of course!'"
And with this, the family opened Angelo's, which has been open to the public since 1990.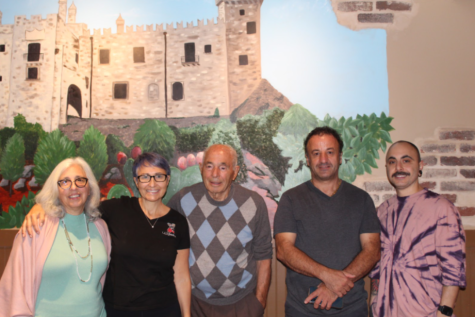 "So, when we opened up Angelo's, I was actually seven months pregnant, and we had no money. None at all," Zimbardo said, explaining the struggles they faced when opening.  "I borrowed a little bit from my Dad. I borrowed a little bit from my cousin, and we bought used furniture for the restaurant.  We were maybe making $60 to $160 a day. I thought to myself, 'What did we get into?'"
At first, it seemed like the universe was against the Zimbardos.  "I'd be waitressing during the day, and Angelo would be cooking.  Then at nighttime, I'd have a couple of waitresses and I would be in the kitchen. We would be making pizzas, and we would wash dishes until two o'clock in the morning," Zimbardo said. "But as time went on, and word of mouth, people got to know us and we just got bigger." 
"
You don't just eat because you have too or because you're hungry. You eat because you want to enjoy it. "
— Josephine Zimbardo
"There's a saying actually, that some people eat to live, and some people live to eat. And Italians live to eat," Zimbardo said.  With a wide variety of Italian family-style dishes, Angelo's offers its guests the opportunity to experience a new dish at each visit. 
"This is our pastime. We do it all day long.  Our Mom and Dad would be in the kitchen and they would pull each other's hair because one of them would do too many spices or whatever, so you know, it was just something that we all grew up loving to do."
The family "road started splitting" when Zimbardo's older sister, Mariana Merki, took the family's passion of cooking into a new direction and opened her own business, Palermos. "She went one way, and I went another," Zimbardo said.
"She's got a different restaurant mood, which is a little bit higher. She's never changed a dish in years, and she serves beautiful dishes.  We also both love walking around getting to know the people, and through the years so many people have become part of our family and it's just a nice feeling," Zimbardo said. "It's also a nice place where family is cherished. Everybody can enjoy a valued meal, where here we're more family-related.  She's more upscale with more adults."
"We have a lot of the same people going to both places.  We're (Palermos) more traditional. We haven't changed the recipes in years, where they (Angelo's) come up with new dishes all the time. It's real occasion to go over there," Merki said.  "But the restaurant industry is very difficult.  Many, many hours you have to spend at the restaurant, and it's not just that you go to work, and then forget about it, you know, you take it with you."
As for the commonly-asked question of the family rivalry, Mariana shares that "at the end of the day, it's a family business, and we really enjoy what we do.  So I don't see the rivalry.  No, no."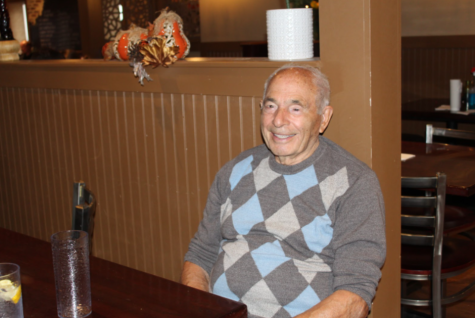 This year, LoDuca celebrated his 92nd birthday with his family, and still continues to work day and night in the kitchen.  His passion for cooking is ever-lasting and will continue to be the highlight of his life.  Every morning, LoDuca arrives at the restaurant and helps make the bread, and prepares salads. "People love to see him here, and everybody calls him Nonno, which means grandpa in Italian," explains Zimbardo.  "But yes, he is the one who started all of this.  He still comes here every day because in his opinion, 'If you retire, you die,'" Zimbardo said, explaining LoDuca's passion for working.
Angelo's (off Midlothian Turnpike), and Palermos (in Westchester Commons) are open to hungry guests six days a week, and offer a wide variety of Italian pasta, pizzas, sandwiches, salads and soups.  The legacy of Italian cuisine continues to live on through LoDuca's grandchildren, as they welcome guests to dine in or carry out for a memorable family experience.
For a more enticing, and thrilling dinner, guests are recommended to try a six-course wine dinner, presented on select dates by chef Gaspare Cruciata at Angelos.  For more information about their meals, history, and wine dinners, visit  Angelo's and Palermo's websites.
Leave a Comment
About the Contributor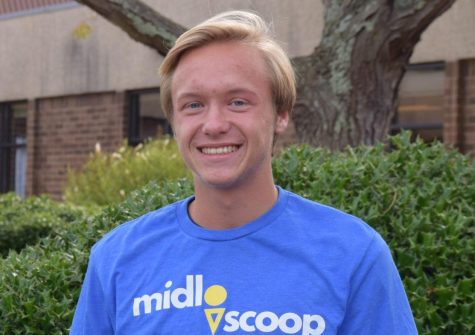 Kyle Reeder, Multi-Media Editor
Kyle Reeder, Class of 2023

Kyle Reeder has been on staff for four years and is the Multi-Media Editor. Outside of school, he runs cross country and...