Midlo says farewell to Mr. Davis
Spotlight on Mr. Drew Davis
Known for his positive attitude and his classroom filled with comedy, Mr. Drew Davis has been an essential part of Midlo for the past five years. However, recently he decided it was time to pivot in his career and so October 21 was his last day at Midlo.
"While I am excited to start a new chapter, I am extremely sad to leave during the year," Davis said. Outside of his job, his future plans consist of making "a lot of money" and returning to buy a dome for the athletic field. 
Davis has always made a huge impact on his students whether that's by helping them excel at English, coaching sports, or just being someone to talk to. "He was very lenient with grades and understanding," sophomore Sam Stevens said. 
He has always been creative with his teaching style. "His skits and voice acting were lots of fun and made class entertaining," sophomore Nicole Rojas said. Most recently, alongside Mr. Ryan Wenger, Davis acted out "The Cask of Amontillado" by Edgar Allen Poe during every period for any English class to watch. 
This year he has been one of the many "floating" teachers, meaning he doesn't have a designated classroom. While this is a challenge for some teachers, Davis has left a small token of his room in each of his floater classrooms whether that be a picture or a sign. Whenever students walk into his classroom, he always has a smile, a sarcastic comment, or both ready to greet students. 
Outside of school, Davis runs and produces a podcast, English Teachers Who Teach English, which has become a big deal at Midlo. "His podcast is so cool and hilarious," sophomore Julianna Weingartner said. 
Over virtual school, Davis, along with Ms. Elizabeth Boese, Ms. Emily Pfund would sometimes teach class from the same room. They would play guitar and read stories to make the classes more lively. "He kept all our spirits up when we had no students in person," Pfund said. 
Before Davis leaves, he would like to remind students to "always know your worth and never let anyone make you feel less than your value. Work hard, never give up, and have fun." Davis has left a mark on Midlo by leaving many permanent memories with his students. Midlo is very sad to say goodbye to Mr. Davis but knows that he is onto bigger and better things. 
Midlo will miss you, Mr. Davis!
Leave a Comment
About the Writers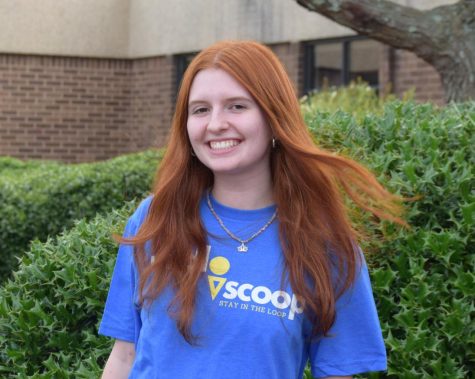 Quinn Downing, Editor-in-Chief
Quinn Downing, Class of 2023

Quinn Downing has been on staff for four years and is Editor-in-Chief. Outside of school, she loves traveling, reading...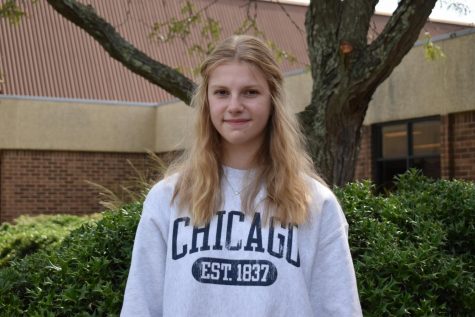 Alex Mazulewicz, Midlo Scoop Staff
Alex Mazulewicz, Class of 2024

Sophomore Alex Mazulewicz is spending her second year on Scoop this year, and is flexible to writing a variety of stories. ...