Willkommen Valentin!
Valentin Ebner, an exchange student from Austria, shares his thoughts on America.
In a small town in Austria, nearly 4,000 miles away, Valentin Ebner, 11, received a notification on his Instagram from EF (Education First), a program that encourages international studies and foreign exchange. One advertisement slowly turned into several, and Ebner quickly became interested in the program's advertisement for study abroad programs in the United States.
"At first I thought nah," Ebner said. "I wasn't interested because it looked really expensive. Then I kept getting ads over and over again and started thinking that I really wanted to go to America. I've been learning English for seven years and wanted to practice."
"I don't even remember asking my family," Ebner said. "They just kinda said 'okay' and I went."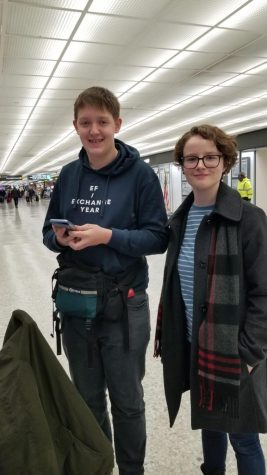 Mid-December, Ebner left his family in Austria and flew to America, where he will live with his host family until the summer. However, the flight to America didn't go quite as planned. 
"I woke up at 4 a.m. that day and we drove to the airport. Then I flew for an hour to Munich, Germany." Ebner said. 
However, due to the unanticipated snow storm across Europe, Ebner's plane was iced-over, resulting in major delays.
"I had to wait for six hours for my airplane, then I had to spend the night in the airport alone." Ebner said.
When Ebner finally arrived in America, his suitcase, packed with six months worth of clothes, was lost.
"They said it would come to Richmond with me, but then it didn't." Ebner said. "Then because I was stuck at the airport, I missed my flight from Washington D.C. to Richmond, so my host family had to come get me in D.C."
His host family, Jay Lavender, 10, and Katie Lavender, 12 (at Appomattox Regional Governor's School), were open to hosting an exchange student because of new experiences.
Since his time in America, Ebner has enrolled at Midlothian High School as a Junior.
"The biggest difference between the schools here than in Austria is that we all eat together. In Austria, we just have a buffet where people go and buy stuff, but then go eat somewhere else," Ebner said. "It's also shocking that there isn't as much transportation. Like, there are no buses and no trains."
"Driving around with my friends has been fun, especially during Christmas time because we don't normally have crazy Christmas lights in Austria," Ebner said. "I miss Austria a little bit, but I'm happy to be here, and I'm going to make the best of it." 
Leave a Comment
About the Contributor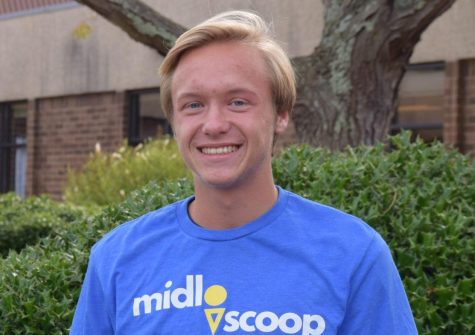 Kyle Reeder, Multi-Media Editor
Kyle Reeder, Class of 2023

Kyle Reeder has been on staff for four years and is the Multi-Media Editor. Outside of school, he runs cross country and...