Midlo Scoop Staff: Where are they now?
Spotlight on Midlo Scoop Staff Members of the past
The Midlo Scoop, Midlo's very own online news publication, has been proudly student-led since 2012 when Ms. Jackie Tully first brought it to life. Throughout the years, the program has witnessed an array of exceptional student journalists who have all contributed to its success. Each school year, the Scoop welcomes new staff members with diverse talents. After dedicating their time to the school community here at Midlo, many have graduated from the Midlo Scoop and gone on to further their involvement in the community at various institutions and organizations. The Midlo Scoop would not have been the same without these valuable editors and their contributions over the years.
---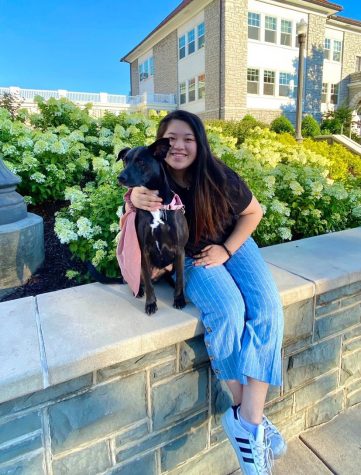 Anna Chen wrote for the Midlo Scoop for three years before graduating in 2019. During her time on staff, she climbed the ranks to become the publication's entertainment editor. Following her time at Midlo, Chen attended Virginia Commonwealth University and is currently in her third year where she majors in mass communications with a concentration in digital journalism. She is also minoring in English and creative writing. However, the Midlo Scoop is where Chen first discovered her love for writing and used that passion to become the Audience Editor for The Commonwealth Times, VCU's independent student newspaper. Chen also serves as a health reporter for Capital News Service. Chen's favorite story that she worked on while on the Midlo Scoop is "Guess Who?"
"I remember my classmates outside of the newspaper knowing me as the Midlo Scoop journalist. They always laughed that I would be stressed over a deadline for an article during every class period. Possibly one of my other favorite memories were the class parties we threw for ourselves to celebrate our newspaper and count the weekly views," Chen said.
---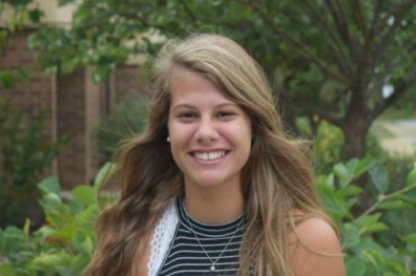 Sydney Van Horn wrote for the Midlo Scoop the entirety of her high school career, finally working her way up to Editor-in-Chief her senior year. While actively writing stories, Van Horn also acted as the Sports Editor for the Midlo yearbook program. After graduating from Midlo in 2017, Van Horn went to nursing school and graduated in May of 2021. She currently works as an RN on the orthopedic unit at St. Mary's hospital in Richmond. She also is a competitive bodybuilder in her free time. After winning her last competition in August of 2021, Van horn is now nationally ranked for this calendar year. While on staff, she enjoyed writing sports stories, as well as student spotlights. Her favorite story she wrote was "D1 in the Field and #1 In Your Heart".
"My favorite memory was probably when we updated the Scoop website and no longer had to do weekly drops of the paper and could make it more current. We got to collectively help design it and it was a lot of fun," Van Horn said.
---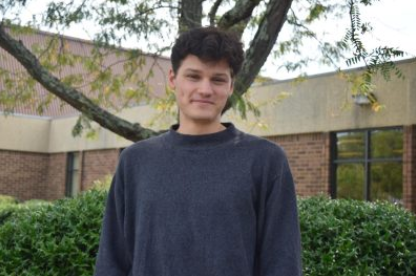 Conan Darrah spent only his senior year in 2020 writing for the Midlo Scoop. While only on staff for a short amount of time, Darrah worked as one of the copy editors. He currently attends the Pratt Institute in New York where he is studying photography. While a part of the Scoop staff, Darrah specialized in reviews and student life stories. His favorite story published was "The Lighthouse investigates the mania of isolation and psychological warfare".
"I loved the direction we could take the stories and the sense of collaboration we had in the writing room. My favorite memory was just hanging out in the classroom all together," said Darrah.
---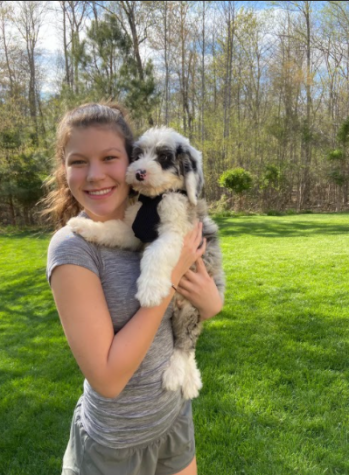 Zoe Kopidis spent three years on staff, all of which she spent as the Midlo Scoop's main photographer before graduating in 2020. While not a traditional staff writer, Kopidis's role was crucial to the online newspaper's overall success, since pictures allow stories to come to life. She was also in charge of managing and updating the sports scores. Kopidis now attends James Madison University and is involved in their club tennis program, which is a passion that she developed while a student at Midlo. Her favorite stories she took pictures for were sports events and pep rally.
"My favorite memory was when the class celebrated and had a party for the 100th sports score that I entered on the newspaper," Kopidis said.
---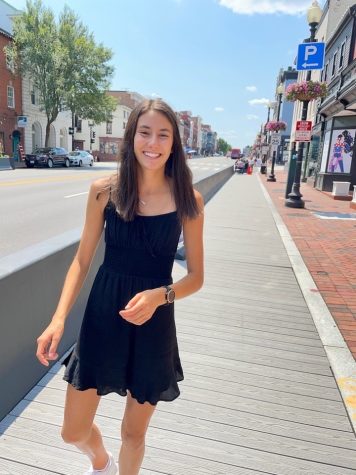 Katherine Krievs joined the Midlo Scoop staff in 2017 at the start of her freshman year, working her way up to Editor-In-Chief for both her junior and senior years. After leaving her mark on Midlo journalism, Krievs went on to attend the University of Virginia where she joined the nursing program. She is involved in many health-related associations as well, such as Perennials for Patients, Nursing Students Without Borders and the Compassionate Care Initiative. She is also an officer of the Active Minds Club and competes on the club running team. Though Krievs mainly focused on cross country and track stories, she wrote a number of popular stories about student life. A favorite of her many stories that she wrote is "Just Do It: D'Amato turns pro."
"My freshman year we tie-dyed Midlo scoop shirts. I still have mine and it was so fun to get outside and do something as a staff," said Krievs.
---
Ashley Manheim is another four-year Midlo Scoop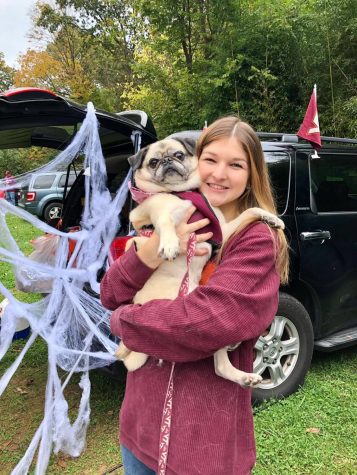 staffer who held the highest position as Editor-In-Chief during both her junior and senior years. After graduating in 2020, she went to Virginia Tech and is currently studying finance. Manheim is involved in many on-campus affairs, including acting as the Chief Marketing Director of Collegiate Women in Business and she works with the Virginia Tech Foundation Endowment where she serves as an investment analyst intern. While on staff, she wrote high interest stories and frequently highlighted the school's business club. "I loved writing stories about events and topics I was passionate about," Manheim said.  Her favorite story published was "Why are seniors skipping Pep rallies?"
"It is hard to pinpoint one favorite memory after four years on staff. I would say that the Midlo Scoop is one of my fondest memories from high school overall. Entering our small class filled with people who I had spent a lot of time with over the years was always comforting, so I miss the little family that we formed in Mrs. Tully's room," Manheim said.
---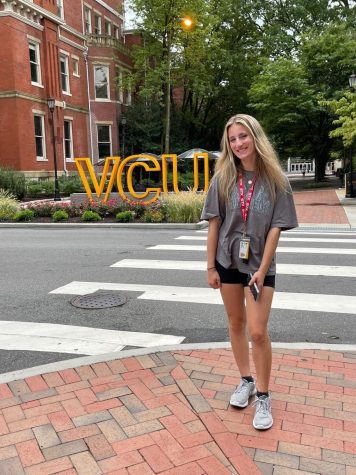 Maddie Burke joined the Midlo Scoop staff her freshman year. Working her way through the ranks, she eventually held the Editor-in-Chief position during her senior year in 2021 alongside Krievs. Currently, Burke is enrolled at Virginia Commonwealth University in the pre-business program on a marketing track. During her first semester, she joined the club lacrosse team to continue the sport she originally found a passion for at Midlo. Her favorite story she wrote during her time on staff was "Student's adjust to a new virtual environment."
"A great memory I'll always have is sharing earbuds and cranking out stories with my close friend Zinzi. It was always a chill and motivating way to get our work done," Burke said.
---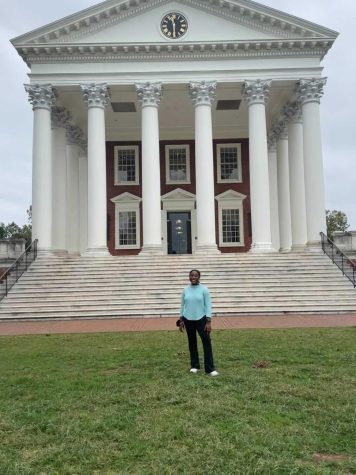 Zinzi Symister acted as an influential staffer and editor on Midlo Scoop where she worked her way up to the copy editor position and wrote many unique stories. Symister currently attends the University of Virginia where she is exploring all that UVA has to offer. Her favorite article she wrote during her time on staff was "Places to Chai in the Midlothian area".
"My favorite memory on staff was going to sporting events with my friend Maddie. It was always so fun to write stories with your friends and she brought out the best in me," Symister said.
View Comments (1)