D1 on the Field and # 1 in Your Heart
A Spotlight on: Natalie Webster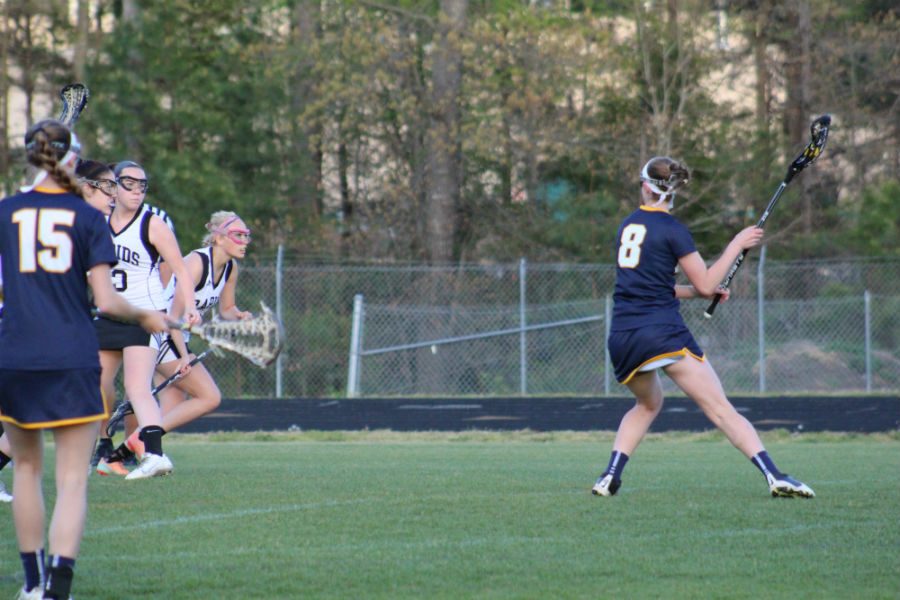 As the 2015-2016 school year winds down, so does the spring sports season, and with that, the Midlothian Girls' Lacrosse Team's amazing run throughout the past three months. Without this devoted group of girls, a stellar coaching staff, the four junior co-captains, and star player Natalie Webster, this team would not have made so many accomplishments. "One of the major highlights of this season was beating our rival James River- twice," says Webster; "we've worked really hard and come really far to be where we are today." Natalie Webster co-captained the team this season, along with Olivia Coleman, Isobel Harrison, and Caroline Wilkes. These four girls led their team through an unbelievable season with only two losses. "Being a captain this year has been a lot of responsibility and pressure; however, having the opportunity to make an impact on my team, I really enjoyed," said Webster.
Natalie Webster began playing the sport she loves a little over seven years ago, when she was just a fifth grader. About five years ago, she began playing travel lacrosse with a team named Storm. There she met her favorite coach, Christina DeAngelo, with whom she has worked since she joined the team. "She's my favorite coach because she has always instilled a lot of confidence in me," says Webster. "She believes in me when I don't believe in myself." Having played for so long, Webster has acquired many memories throughout these past years, but none of which come close to four years ago when she was put on varsity as an eighth grader. "We won states the season of my eighth grade year, and I definitely want to get back to states before I graduate," said Webster. With the way this season is going, it is likely Webster may find herself back in the same position she was in four years ago.
Throughout this past year, Webster has made many different memories and decisions regarding her lacrosse career. Last December, she committed to play Division 1 lacrosse at George Mason University in Fairfax, Virginia. "I really liked the location and atmosphere of the school," said Webster. "The team and coaches were both great, and I'm really looking forward to playing there for the next four years." Before committing to play at Mason, Webster had interest from several Division 3 schools, including: Lynchburg University, Salisbury University, and even had an offer from Christopher Newport University. Webster seemed to favor Division 1 schools more and came in contact with the Arizona State University lacrosse coach before committing to George Mason. "I'm really excited to go play at George Mason, and I'm hoping to be able to do well my freshman year there. I want to be able to balance my grades, social aspects of college, and lacrosse during my first year," says Webster.
Since Webster is still just a junior, she has the rest of this season and next season to make her way back to the state championship, which is a goal she hopes to accomplish. With good grades, a leadership responsibility, a Division 1 commitment, and a state title under her belt, Natalie Webster has made outstanding accomplishments throughout her high school career and continues to impress everyone she meets. Webster has her eyes on the prize and is focused on qualifying for states, yet again.
About the Writer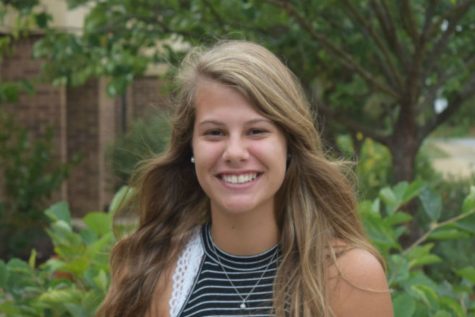 Sydney Van Horn, Midlo Scoop Staff
Sydney Van Horn, Class of 2017