Students embark on the 2021-2022 scheduling process
With the first semester of the 2020-2021 school year officially coming to a close on January 29, 2021, students set their sights on the future. Starting February 3, 2021, rising sophomores, juniors and seniors all began the course selection process for the upcoming year. After viewing an informational presentation that provided a step-by-step guide on how to select their intended courses, the entire student body took to StudentVue where the scheduling process took place. Through the "Course Request " tab, students had the ability to create their schedules, choosing to either "add class" or "add alternate" when given a variety of options. A spreadsheet composed of class contacts and titles also served as an additional tool offered to students that made locating desired courses more convenient. Since the process did take place online, some students ran into a few technological difficulties, but overall the process went smoothly. Being allowed freedom of choice was empowering to freshman Erin Maloney. "It was exciting to see all of the classes that I could take. I felt really in control –  as if I am in charge of my learning experiences."
Utilizing teacher recommendation forms, all students must have their course selections completed by Friday, February 5, 2021. However, it should be noted that the course selections made at this time are not yet finalized and instead serve as preliminary decisions. As this is only the first step in constructing course loads for the following year, beginning on Monday, February 8, 2021, each student will follow up individually with their guidance counselor during English classes to discuss their selections in more detail. Here, counselors will share important deadlines and address any concerns. Meanwhile, the School Counseling Department encourages all students to ask department heads any class-specific questions they may have. Students are also encouraged to continue having conversations with their parents or guardians regarding class choices. 
Counselor Meeting Schedule:
February, 8-12: Rising seniors via English 11 classes
February, 15 – 26: Rising juniors via HPE 10
March, 1 – 12: Rising sophomores via HPE 9
March, 15 – 26: Concurrent Enrolled Only Students
CCPS Online registration for the upcoming school year is now open as well. However, an additional course fee of $325 per full credit and $165 per .5 credit has been added to each of the courses taken that exceed the maximum number of classes a student could take if they were to be face-to-face. For additional information or to register, visit the CCPSOnline website. 
Leave a Comment
About the Contributor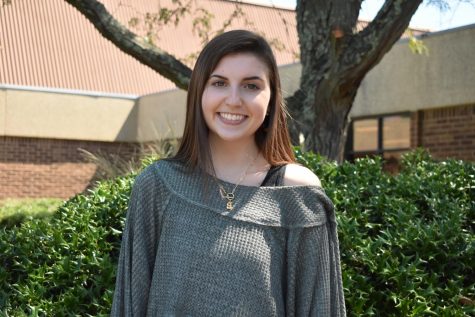 Bridget Tracy, Editor-in-Chief
Bridget Tracy, Editor-in-Chief, Class of 2022

Senior Bridget Tracy has been on staff for three years, and continues to write high-interest articles,...