Remembering Martin Luther King Jr.
Five Ways to Honor Martin Luther King Jr. on MLK Day
On the third Monday of January every year, we come together to celebrate the accomplishments of Dr. Martin Luther King Jr. Since 1986, Americans have found a number of creative ways to honor the civil rights leader's life and legacy, such as taking part in community service projects, local marches and parades, as well as studying King's work. As for the 2022 holiday, here are five unique ways that Midlo students can observe King's impacts.
1. LEARN MORE ABOUT DR. KING
An essential part of honoring King's legacy is understanding his background and what he stood for. Reading transcripts of his most famous speeches, watching movies about his life and reading books written either by him or about his life are all insightful ways to learn more about him. 
Dr. King's most memorable speeches:

I Have a Dream
Our God is Marching On
Beyond Vietnam: A Time to Break the Silence
The Other America
I've Been to the Mountaintop
Popular movies about Dr. King:
Our Friend, Martin
Selma
The Witness: From the Balcony of Room 306
Books about the life and beliefs of Dr. King:

The Autobiography of Martin Luther King, Jr., edited by Clayborne Carson
Strength to Love, by Martin Luther King, Jr.
MLK: An American Legacy by David Garrow
2. VOLUNTEER IN YOUR COMMUNITY
Volunteering on a local level is a great way to honor King. Using AmeriCorps' searchable database, there are a variety of available projects nearby, just enter the zip code and select the "MLK Day" Box. 
3. TAKE A HISTORICAL TRIP
Only a hop, skip and a jump away, the Smithsonian National Museum of African American History is dedicated to the history and culture of African Americans. It is the only national museum dedicated exclusively to the documentation of African American life. Located outside of Washington D.C., special museum exhibits are available for MLK Day in most cities and can be found on local museum websites. This year, individuals can even take a virtual tour of the National Civil Rights Museum, which is built around what used to be Lorraine Motel, the site of MLK's assassination.
4. PARTICIPATE IN A PEACE WALK
The Martin Luther King Jr. Memorial Peace Walk and March held for Federal Voting Legislation is taking place on the Frederick Douglass Memorial Bridge in Washington D.C. on Monday, January 17 at 9:30 A.M. Over a thousand people from all over the East Coast will take part in the two-mile Peace Walk. This is an annual event held on MLK Day and is coordinated by the Coalition for Peace, a group dedicated to positivity and peace in the D.C. area. This year, a march led by King's eldest son Martin Luther King III, his wife, Arndrea Waters King and their daughter Yolanda Renee King urges the Senate to enact federal voting rights legislation, which will take place directly before the Peace Walk at 10 A.M. Martin Luther King III stated that participating in this march is a way for Americans to honor his father and this piece of legislation is an essential step Congress must take.
"
MLK Day has always been a day on, not off. When we call for 'no celebration without legislation,' we're not urging Americans not to honor this day — we're asking people to honor Dr. King through action to protect the right to vote
— Martin Luther King III
5. HELP PRESERVE AND SHARE HISTORY
Both the Library of Congress and the Smithsonian Institution are searching for volunteers to digitally preserve historical documents. As volunteers, people would be transcribing documents significant to African American history and women's suffrage or even personal letters and journals of historical figures, all from the comfort of their own homes. These transcriptions help make these important historical resources more available to the public and accessible for people with vision impairments.
Leave a Comment
About the Contributor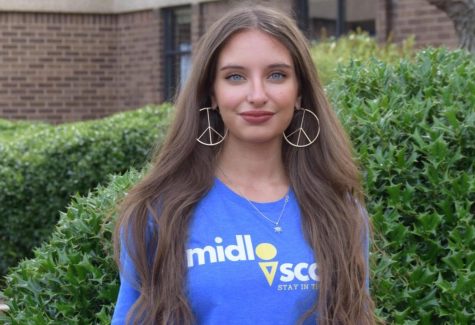 Avery Belisle, Freelance Writer
Avery Belisle, Class of 2023

Avery Belisle has been on staff for two years and is a freelancer this year. Outside of school, she loves learning new...