It's A Wonderful Life makes its debut at Midlo
Midlothian Theatre presents: It's A Wonderful Life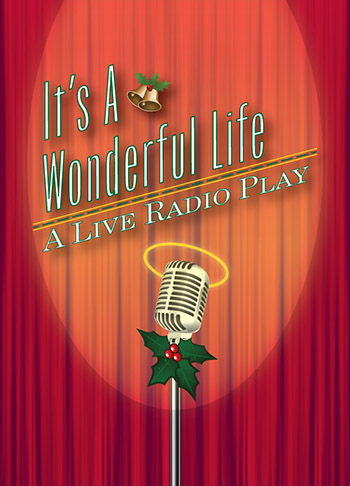 On December 18-20, the Midlothian Theatre Department presented It's A Wonderful Life, a short play that follows the life of George Bailey (Patrick Hurt). Directed by Theater teacher, Ms. Megan Doan, alongside student directors Lara Brinkman, Kinsey Sullivan and Anya Ruzika, the cast brought the radio play to life. Technical Director Mr. Holden Dorman along with students Patrick Hurt and Morgan Miske combined each cast member's pre-recorded video to create the production. BroadwayOnDemand allowed the audience to access the virtual play for free.
Since It's A Wonderful Life takes place in the 1900s, the cast depicted the time period by producing the play in black and white. Kara Burks, the radio broadcast host, kicked off the start of the play. Josephine (Nicole Dudely), an angel whose mission it is to help Clarence (Morgan Miske) earn his wings, introduced the characters. The angels take the audience on a journey to learn about the life of Bailey. Born and raised in Bedford Falls, New York, Bailey, a selfless and caring man, learns the true meaning of life.
The ambitious young man hopes to travel the world, but the death of his father and duty to the family's Building and Loan Company ultimately lead him to stay in Bedford Falls. During adulthood, Bailey watches his friends and family move out of Bedford Falls, while he must remain at home. Fortunately, Bailey makes the most of it, finding happiness with Mary Hatch (Alycia Hutchins), settling down and starting a family of their own. As the main breadwinner of the family, Bailey is soon overwhelmed by the duties of the Building and Loan Company. When Old Man Potter (Matthew Smith), the wealthiest man in town, wants to buy the company from Bailey in order to increase his control over the town, Bailey puts up a fight for himself and the people who depend on the Building and Loan.  
In a tragic twist, Bailey loses an $8000 bank deposit that his company desperately needs, setting off a spiral of events that eventually has Bailey contemplating his life's worth, culminating on Christmas Eve, when he wants to let go of "God's greatest gift." On the brink of death, Bailey's guardian angel, Clarence, steps in to show Bailey what life would be like if he ceased to exist. As the two walk through what the world would look like without George Bailey, he quickly realizes the value of his life and the impact he has made on those around him. From childhood to adulthood Bailey has put the needs of others above his own, and unbeknownst to him, his selfless acts did not go unnoticed by those around him. Bailey found that he had shaped the town and the people in it in ways he had never seen before. In the end, Bailey realizes that It IS A Wonderful Life.
Midlo theatre has not yet released their plans for the 2021 shows, but the cast looks forward to the next production.  Dudley, a member of the Midlo theatre, said "it was so nice that Mr.Dorman and Ms.Doan gave us this opportunity to perform with everything going on. Especially as a senior, I am so thankful for an opportunity to perform with my friends before graduation."
Leave a Comment
About the Contributor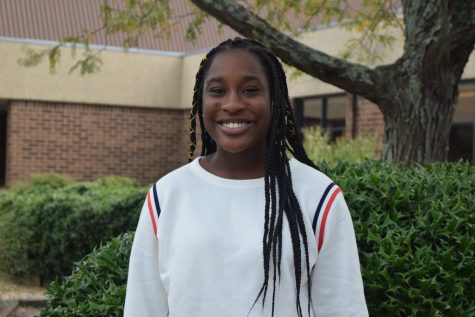 Zinzi Symister, Copy Editor
Zinzi Symister, Copy Editor, Class of 2021