Midlo welcomes Daugherty to the Math Department
Spotlight on: Ms. Elizabeth Daugherty, Midlo Math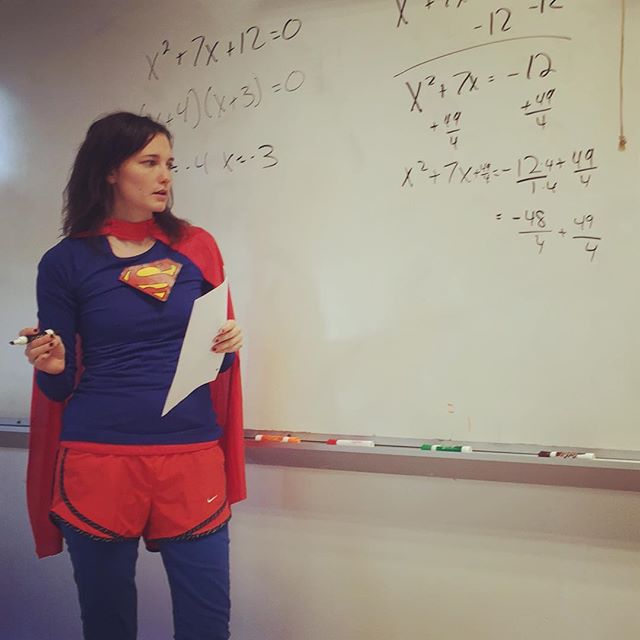 This school year, Midlothian High School welcomes Ms. Elizabeth Daugherty to the Trojan community. Before she began her teaching career, Daugherty attended William and Mary, where she studied Public Policy and Sociology. She then moved to New York City and earned her masters degree in Math Education, teaching at a high school in the Bronx for the past six years. 
What inspired you to become a teacher? Please explain how you decided to teach your specific subject.
When I was in college, I really enjoyed tutoring middle and high school students in math, so I decided to join an AmeriCorps program after college. In that program, I was teaching small groups of ninth graders and working really closely with teachers. Seeing the day-to-day job of teachers changed my view of what the profession was like. That new perspective, plus that I loved working with students, led to me deciding to become a teacher.
How many years have you been teaching? Where did you teach before Midlo? What classes do you teach?
This is my seventh year teaching. My first six years were at Mott Hall Bronx High School in New York. I taught Algebra 1, Algebra 2, and IB Math. My last year I also helped lead the school's activism club.
How do you spend your time outside of school?
Spending time with friends and family, reading, learning more about real estate and investing, trying to keep up with current events, Netflix
What are some of your hobbies?
Being outside (hiking, beach, etc.), reading, writing, watching basketball
What's something that no one would guess about you?
Not sure since I'm a pretty straight forward person, but maybe that I'm super claustrophobic
What's your favorite show to binge watch and why?
Brooklyn 99 because it's hilarious, and I love the characters. I also love Peaky Blinders, This is Us, The Crown, Handmaid's Tale, Broadchurch, and Veep.
Welcome to Midlo, Ms. Daugherty!
About the Writer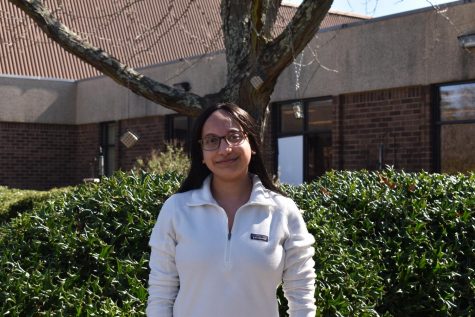 Nalia Nugara, Midlo Scoop Staff
Nadia Nugara, Class of 2023