Van Arsdale supports medical personnel in fight against COVID-19
Spotlight on: Mrs. Monica Van Arsdale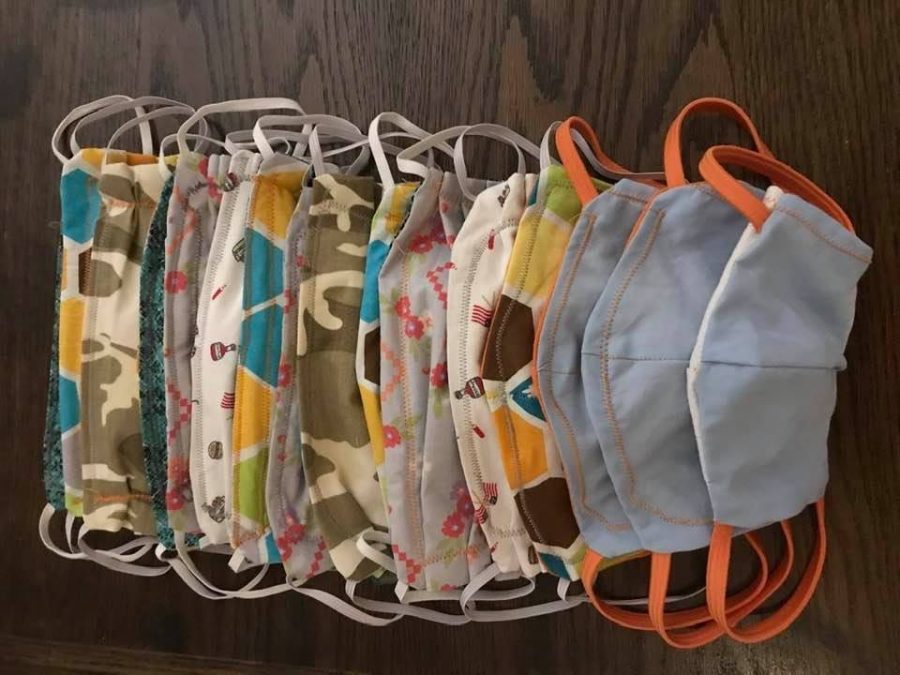 As the spread of COVID-19 continues to progress, medical staff and essential workers find an increasing shortage of protective masks that threatens both their individual health and the health of the community.  In some cases, these masks provide the only barrier against COVID-19, and without them, medical workers cannot treat affected patients without contaminating themselves and spreading the disease to their families. To combat this growing issue, Midlo's own Mrs. Monica Van Arsdale began creating facial protective masks for medical personnel during the statewide school closure. 
She began this project on March 23, 2020, by playing around with the construction of the masks and familiarizing herself with her old sewing machine; since then, she has assembled 32 facial protective masks and has five more masks in progress. To help with the continuation of the project, Van Arsdale publicized her efforts on her social media pages, resulting in many friends, neighbors, and family members donating fitted sheets, which she handles with gloves and places directly into the laundry. After constructing the masks out of cotton fabric, a washable filter-like interface, and elastic, Van Arsdale mails them to her family members that work in the medical field in Ohio, Montana, and Maryland; she plans to deliver an order to VCU Health in the near future. These selfless actions by Mrs. Van Arsdale are undoubtedly making a positive and widespread impact on Richmond's fight against COVID-19.
What inspired you to create these masks?
The entire situation. We had just been notified that school would be off campus for the rest of the year, and a friend called me worried about her mom, who is a 60+ year-old nurse.  I knew then that I needed to find a way to contribute and that I would have the time to do so.
Explain the positive impact that these masks will have in the community.
They will provide extra protection to our medical professionals and keep them healthy. We need as many as we can get, so keeping them healthy is a priority. 
What do you feel is your role in the prevention of the spread of COVID-19?
My "role" is to be a helper, in any way I can. People need help right now and that is all I'm trying to do. 
How have you received support for your cause from the community?
Many past and present colleagues have donated materials, and it's awesome!  Shout out to Ms. Shannonhouse for her donation!
How can others support your cause? 
Start sewing or donate supplies.  A few days ago, I joined the Facebook group: RVA Masks 4 Health. This group has streamlined the process for delivering orders to hospitals, doctors offices, and essential workers.  If you or anyone you know is in need of PPE, you can put in an order, and we will fill it. Together, remarkable progress is being made, and it is not too late for anyone to join in the efforts.  They can also contact me directly.
About the Contributor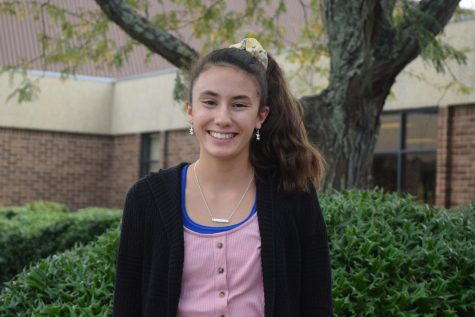 Katherine Krievs, Editor-in-Chief
Katherine Krievs, Editor-in Chief, Class of 2021