Indoor Track pushes its limits at States
VHSL Class 5 Indoor Track and Field Championships; Caroline Bowe takes 1st in 1000 meter run.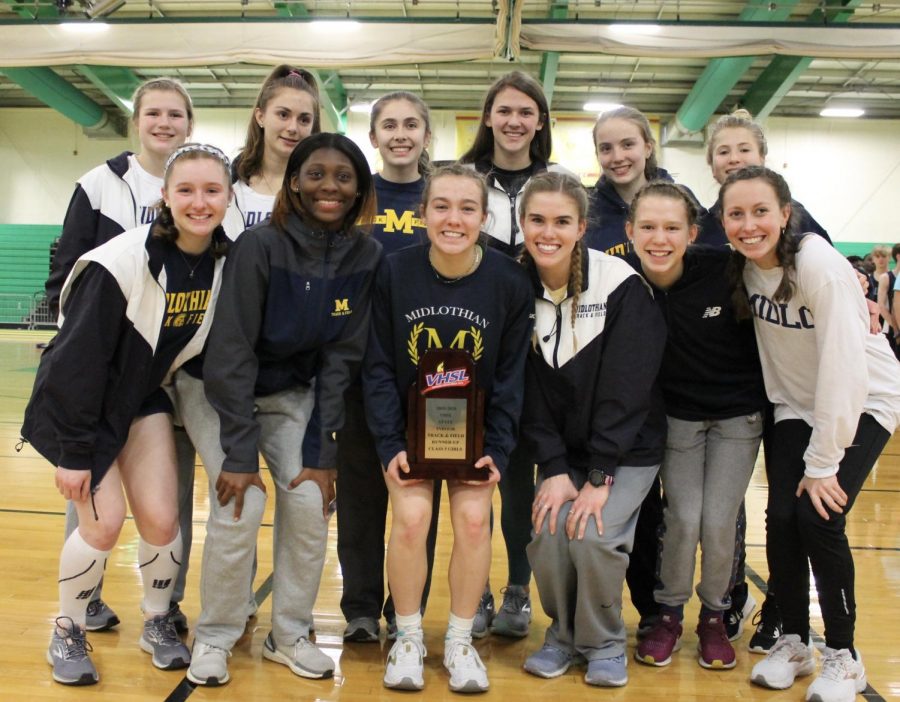 On February 28, 2020, and February 29, 2020, Midlo's Indoor Track and Field team competed in the VHSL Class 5 Indoor Track and Field Championships at Boo Williams Sportsplex in Hampton, Virginia. After a long season filled with unimaginable highs and heartbreaking lows, these athletes have pushed through all challenges to either attain a state qualifying standard or place third at the VHSL Class Region 5B Indoor Track and Field Championships. By achieving one of these feats, athletes earned an entry in the state meet and an opportunity to compete for a state title.
The meet began on Friday with Midlo's Girls 4×800 meter team, comprised of Millie Weinhold, Kylie Bonser, Lena Caffall, and Annabel Schepker, claiming third place against formidable competition. Junior Madelyn Venable jumped to an astounding ninth place in the triple jump, leaping 35-04.50. On Saturday, Dasia Hardy, who recently broke Midlo's 55 meter dash record, broke her own record, running 7.31 in the 55 meter dash and placing 7th in the state. Then, in the 1600 meter run, Caroline Bowe placed second, while Schepker and Bonser placed sixth and ninth respectively. After earning second place in the 1600, Bowe came back and won the 1000 meter run, crossing the line with a time of 3:01. In regards to her victory, Bowe remarks that "winning states was a huge accomplishment, and [she's] very excited that [her] hard work this indoor season has paid off." In the 300 meter dash, Hardy placed fifth, earning all-state honors and running a time of 41.18. Then, Gabriella Garcia placed fourth in the 3200 meter run, while Nicole Quiram placed fourteenth. To close out the day, Midlo's 4×400 meter team, consisting of Isabella McNulty, Christina Mulroy, Dasia Hardy, and Caroline Bowe, placed ninth. 
Sophomore Will Gardner represented the Midlo Boys at the VHSL Class 5 Indoor Track and Field Championships in the 1600 meter run. Although he attended the meet without the camaraderie of his teammates to support him, he placed ninth, with a time of 4:34. 
The efforts of the Midlo ladies resulted in a second place finish in the team competition, tying with Glen Allen High School. Although the outdoor season is gearing up, a few individuals will represent Midlo at the New Balance Indoor Nationals at The Armory in New York City on March 14, 2020. 
About the Writer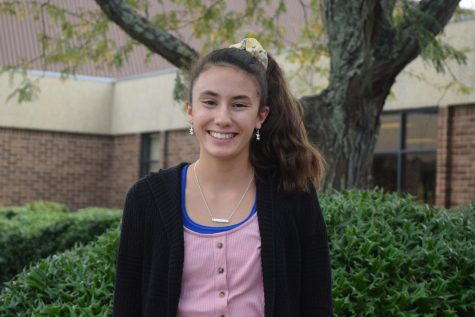 Katherine Krievs, Editor-in-Chief
Katherine Krievs, Editor-in Chief, Class of 2021