Bolstad pins down the State Championship
John Bolstad wins the State Wrestling Championship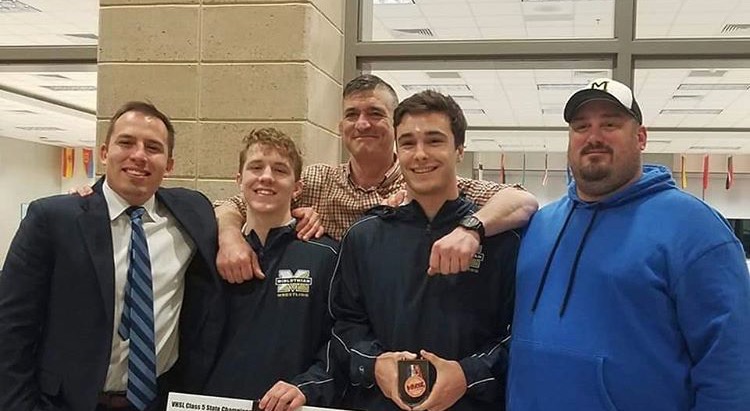 Midlothian High School Athletic Department works year-round ensuring that Midlo students have a wide variety of seasonal sports from which to choose. While teams make it to playoffs or states, Midlo prides itself on producing successful individual athletes. In the second grade, senior John Bolstad's father encouraged him to try wrestling, and for the past ten years, Bolstad has worked hard, both off and on the mat, to strengthen his mental and physical health. He has practiced with various clubs,  including: Powhatan Blackhawks, Midlothian Miners, and Hanover Hawkeyes. During his freshman year, Bolstad joined Virginia Team Predator and has wrestled with this team for the past four years. Bolstad secured a spot on the Midlo Wrestling Team in the winter of his eighth grade year.
Never in Midlo's history has a student secured the title of state champion for wrestling, but that all changed when on February 21, 2020, Bolstad claimed the coveted title. Bolstad states, "Winning felt great and will be something I remember forever." After months of practice and tournaments, the Varsity State Wrestling Tournament took place at  Rock Ridge High School in Loudon County, Virginia. In order to win a match, a wrestler has to pin both of his opponent's shoulder blades on the mat or use a combination of moves to earn points. The wrestler with the highest amount of points wins the match. Bolstad successfully outmaneuvered four opponents, leading him to win the State Tournament.
Crew Gregory states, "John worked really hard every day and worked towards his goals. He deserves it [1st place] more than anyone else I know." When Bolstad realized that he had won states, he quickly ran to Coach Joseph Coss for a hug. His teammates, including: Ashby Berry (4th place at States), Anthony Schwartz (5th place at States), Chris Lily, and Gregory erupted into cheers. The Midlo team finished 10th overall out of 46 teams.
At this tournament, Bolstad was awarded a medal and will later receive a state ring. To celebrate, Bolstad's mother bought him 70 lbs of peanut butter. He shares, "I really like peanut butter, so I made a deal with my mom that if I win, she has to buy me peanut butter." Bolstad has yet to make a decision on what college he wants to attend but plans to wrestle wherever he goes.
Athletic Director Shea Collins states, "It is a great opportunity; he has wrestled with Midlo since 8th grade, and this year was his first home match. His senior year was capped off with a state title, which is an awesome reward for such hard work." Bolstad ended his last season of wrestling with a bang, while also making the community of Midlothian High School proud.
About the Writer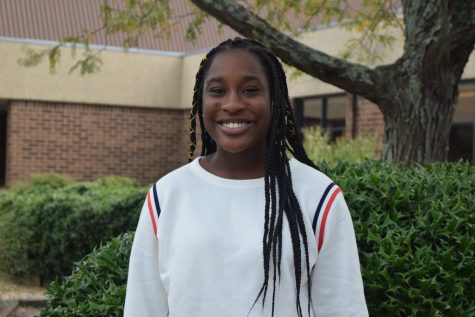 Zinzi Symister, Copy Editor
Zinzi Symister, Copy Editor, Class of 2021