Geiszler brings his talent to the Bobcats
Senior Justin Geiszler commits to swim at Frostburg State University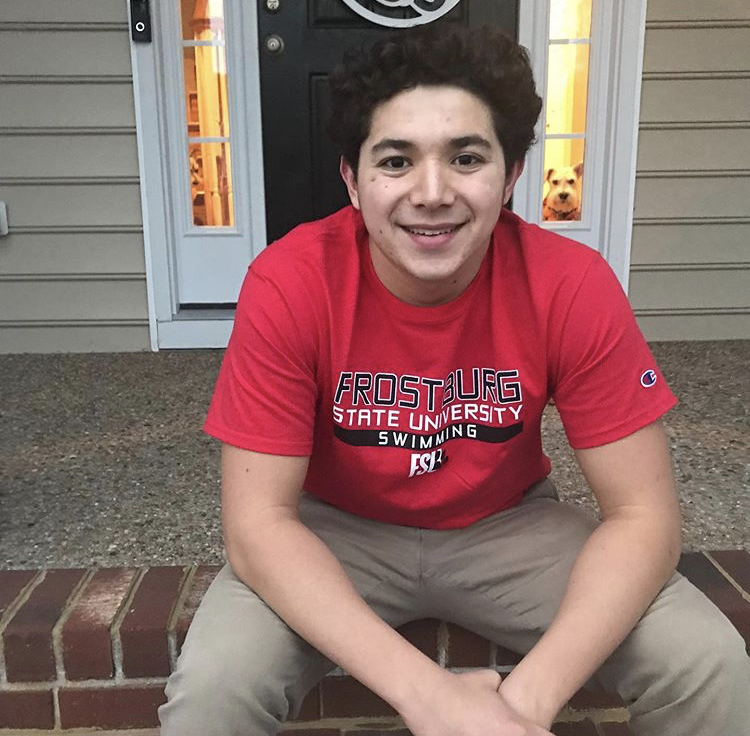 Over the years, Midlothian's athletic teams train several talented athletes who move on to continue their sports at the collegiate level. On November 21, 2019, senior Justin Geiszler verbally committed to swim collegiately at Frostburg State University in Frostburg, Maryland.
At the young age of six, Geiszler began the sport of swimming due to the influence of his father, who swam in college, and his parents thought it would be a fun sport for him. Geiszler's love for the sport quickly grew, and he joined the Watermill and Harpers Mill Summer League team and the Midlothian YMCA team to help develop his skills. For the past 10 years, he has given his talents to Quest Swimming, his club team, and has competed with the Midlothian Swimming team since his freshman year.
As a standout on Midothian's Varsity Swimming team for four years, Geiszler has earned the respect of his teammates and coaches. Senior teammate Zach Biller shares, "[Justin] works very hard day in and day out. Each day, he wakes up at 4:30 in the morning and trains. His work ethic and passion are really going to help him succeed at Frostburg, and I cannot wait to see everything he accomplishes." In his many years of competitive swimming, Geiszler says his favorite memory was "swimming at the ISCA International Junior Cup last year with my club team. It was in Florida and not only did I have a great meet, I also got to race and meet people from across the country."
Frostburg State, a public university just west of the Baltimore-Washington area, checked off many of Geiszler's wishes. Geiszler states, "It has a 5-year combined bachelor's and master's degree; it was in a good location for me because I have family in the area, and the great visit sealed the deal for me." While being recruited by top universities, such as: La Salle University, Mount Saint Mary's University, and Barton College, Geiszler chose Frostburg State for the competitive academics and athletics that the Bobcats offer him. Planning to major in accounting, he hopes to place in the top 3 at the conference meet in the 1650 yard freestyle within his first year as a Bobcat. Geiszler looks forward to signing his NLI this coming April and moving to Maryland in the fall of 2020.
About the Writer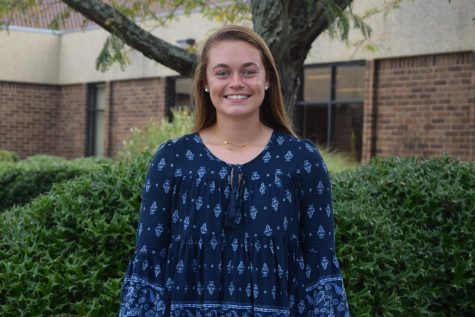 Erin Junkmann, Sports Editor
Erin Junkmann, Class of 2020