Nugent and Gregory earn SOM honors
Midlo October Students of the Month
Each month, Midlothian High School faculty and staff recognize one female students and one males student who go above and beyond the ordinary requirements of their scholarly duties. These dedicated Trojans display unparalleled work ethic and an unfaltering ability to exceed expectations. 
According to the faculty, the October male student of the month, sophomore Crew Gregory, is a joy to teach, excelling in seemingly every area. In the classroom, he works hard, engages with the lessons, and is always respectful. He is exceptionally kind to his peers and goes out of his way to make sure everyone feels included. A rock star on the football field, Crew has led the JV team to victory several times this year. The most admirable thing about Crew is that he does it all so humbly.
Junior Sarah Nugent is a dedicated member and officer of Champions Together and makes all of the students involved feel included. She also does a great job at assisting the sponsors in leading whole group activities. When students experience communication or behavior challenges, Sarah helps redirect them in an appropriate manner. All of the Champions Together students look forward to seeing her around school and during club meetings.
About the Contributor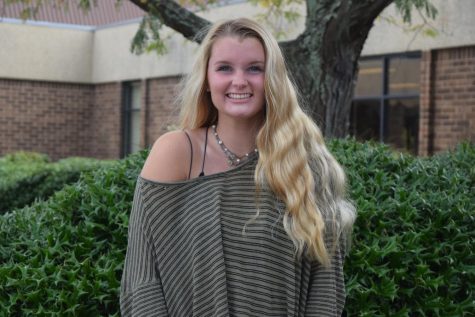 Cara Hahn, Midlo Scoop Staff