Puffs enchants the Midlo community
Midlothian Theatre Presents: Puffs
On November 21, 22, and 23, 2019, the Midlothian Theater Department performed Puffs, led by director Ms. Meagan Doan and technical director Mr. Holden Dorman, along with student directors Christian Chambers and Brooke Ward. This comedy, inspired by the popular storyline of the Wizarding World of Harry Potter, follows the Hufflepuff house throughout their seven years at Hogwarts as they struggle to fit in and find their identity. As the audience walked in, they observed the 100% student-built set, which depicted the school of Hogwarts.
The play kicked off as the narrator, Lara Brinkman, introduced the main character, Wayne (Drew Duren). After receiving a letter via owl, he soon learns that he is a wizard and takes off for his education at Hogwarts. After sitting under the sorting hat, Wayne discovers that he belongs to the infamous Puff House, known as a house for people that don't quite fit in. Although many of their peers and professors look down on them for their awkward and sometimes overenthusiastic traits, the Puffs remain optimistic and cheerful. 
In this new house, Drew makes some unlikely friends, including Megan Jones (Anya Rusicka), who longs for her evil, imprisoned mother, and Oliver Rivers (Matthew Babb), who would rather complete math problems than study magic. Bonded by their friendship, these friends and the rest of the Puffs go through each of the years, longing to prove themselves as more than just a Puff, living in the shadow of Harry Potter (Eden Johnson) and his heroic friends. Together, they experience growing up, the death of a close friend, and even the return of Voldemort (Anna Grillot). 
Through the return of Megan Jones's mother, Xavia Jones (Caroline Grabill) and Voldemort in the seventh year, the Puffs unite and find their inner strengths to defend their beloved school. The story comes full circle when Brinkman reveals that she is the daughter of Megan Jones and Oliver Rivers. The show closes as she leaves to discover her own path at Hogwarts.
This enchanting show offered a blend of magical effects, audience interaction, and comedy. Potter fans were amused by the number of references to the famed books scattered throughout the show. Following the success of the show, Mr. Dorman shares, "I feel so incredibly proud of my students. They've worked so hard on this show, and it really shows. I could not be happier with the outcome of my first show." This feel-good comedy leaves viewers with the message that everyone has importance, despite what others may think.
Leave a Comment
About the Contributors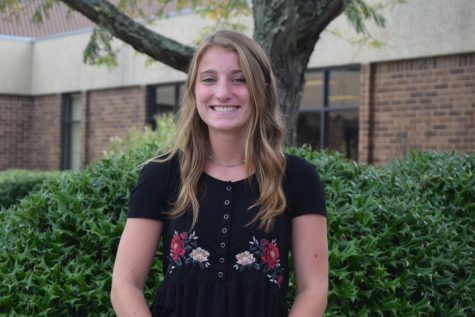 Maddie Burke, Editor-in-Chief
Maddie Burke, Editor-in-Chief, Class of 2021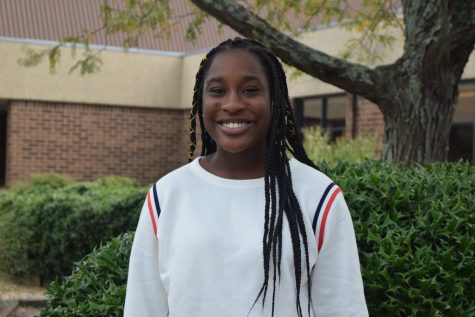 Zinzi Symister, Copy Editor
Zinzi Symister, Copy Editor, Class of 2021