The Midlo community honors Coach Stan Morgan
Coach Stan Morgan celebrates 80th birthday
Stan Morgan, Midlo's longtime cross country and track & field coach, former NFL player, VHSL Hall of Fame inductee, and coach of thirteen state championship teams, celebrated his 80th birthday on September 30, 2019. With the combined efforts of the "team moms," Stephanie Bowe and Jennifer Krievs, and Assistant Coach David Benjamin, Coach Morgan surely felt special as he completed another trip around the sun.
Coach Morgan's day began at 5:30 am at a local Starbucks, where bright signs greeted him and notified the entire staff of his important day; then, Morgan traveled to Pocahontas State Park, where runners had set up additional signs wishing him a happy birthday. After cross country practice, runners, parents, cross country alumni, colleagues, and friends threw Morgan a surprise party, complete with carrot cake, Morgan's favorite cake variety. The party only lasted for forty-five minutes, but its impact was astronomical, demonstrating the endless love and admiration that the Midlothian community holds for Coach Stan Morgan, the man who transforms lives through running and mentorship. 
Dr. Shawn Abel, who attended the party, describes Coach Morgan as "an inspiration because he is so active and healthy and can adapt to the needs of the students," explaining that he has "the ultimate respect" for Morgan. Looking forward, Coach Morgan will not allow his age to stand in the way of the two things that he loves the most: coaching runners and volunteering at Pocahontas State Park, where he directs many races and rides his mountain bike. 
Happy Birthday, Coach Stan Morgan!
About the Contributor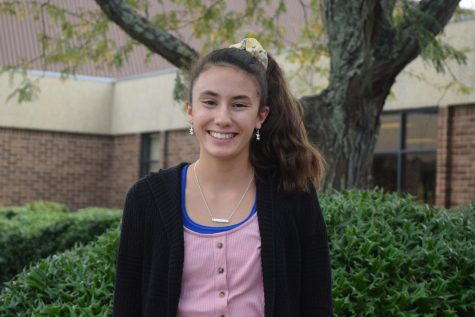 Katherine Krievs, Midlo Scoop Editor-in-Chief