Nadder wows raceway crowd
Spotlight on: Sophia Nadder
On Saturday, April 13, 2019, junior Sophia Nadder sang the Star-Spangled Banner in front of a packed crowd at the Richmond Raceway for the Toyota Owners 400 NASCAR event. Nadder, who has performed the National Anthem at a variety of events, including a VCU basketball game, a Flying Squirrels baseball game, and a Washington Nationals baseball game, also starred as Dorothy Gale in Midlothian's fall production of The Wizard of Oz. This summer, she will further hone her musical skills by attending a five week long program at the Berklee College of Music in Boston, Massachusetts.
How does it feel to sing The Star-Spangled Banner on live national television?
It feels so incredible to know that I'm doing something that I'm proud of and seeing how many people are touched by my performances, especially when it's on TV. However, it's very nerve-wracking because there are so many people that are in charge of telling [me] where to be and what to do, and then on top of that, all of the cameras, but it's exhilarating to perform for so many people.
What was the application process like for the summer program at Berklee?
The application process for the program was very easy; however, I did apply for a scholarship, which required a recording of a song of [my] choice, videos with a professional instructor to show range and skill level, and an essay.
What kinds of experience will you receive by participating in the program at Berklee?
I will receive experience in many different areas, including: music theory, vocal performance, songwriting, and studio production. The last week of the program is when all of the students attending the program give their final performances after working with the faculty at Berklee and many other professionals that currently work in the music industry.
What are your plans to pursue music following your graduation in 2020?
It would be a dream to be able to attend Berklee after I graduate, but either way, I plan to focus on continuing to improve myself as an artist and performer!
About the Contributor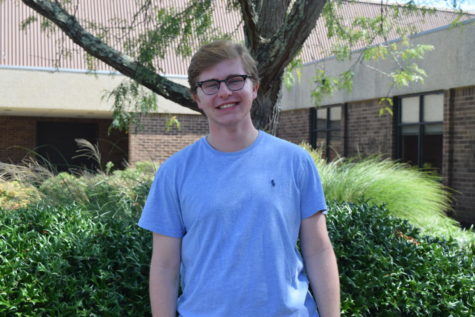 Brent Novey, Midlo Scoop Staff