Sophomore Sarah Nugent Earns 2019 Midlo Student of the Year
2018-2019 Grades 9/10 Midlo Student of the Year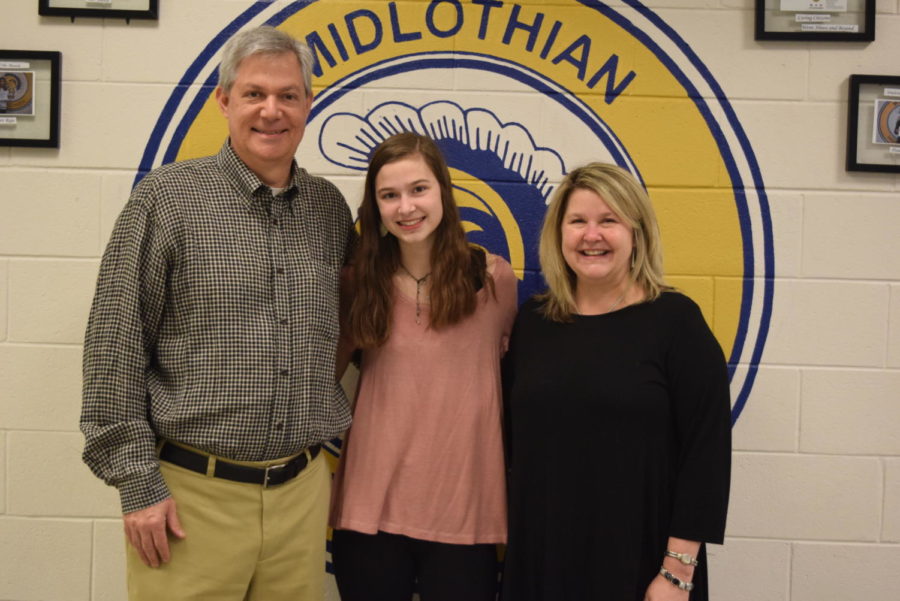 Sophomore Sarah Nugent's bright, sunny, and sparkly personality, coupled with her extensive involvement in the school community, resulted in the Midlothian High School faculty naming her the 2019 Grades 9/10 Midlo Student of the Year. She expresses that this award came as a "huge surprise" and that she feels "very proud" to receive it. In the classroom and on the field, Nugent demonstrates an upbeat and positive mindset that touches those around her.
Nugent spends the majority of her time competing on both the Midlo JV soccer team and JV basketball team; this year, she led both of these teams as a captain, which she enjoyed because she "got to be on a team and make a lot of friends." She also competes in many FBLA competitions; as a freshman, she placed first in the region and fifth at the FBLA State Competition. This year, she won the region again and plans to attend the FBLA State Competition in hopes of winning first place. As a junior, Nugent will become the Tri-City Regional President for FBLA, a change from her current position of Treasurer.
Despite her fierce and competitive spirit, Nugent also finds time for her various volunteering commitments. As an active member of Midlo's Latin Club, Nugent teaches elementary schoolers basic Latin phrases and grammar at Evergreen Elementary School. Additionally, she recently became the announcer for the Medford League games that take place at Midlo; she also is an active participant in Midlo's Champions Club and plans to attend their track competitions. She describes, "I really love being a part of the Medford League because everyone is so inclusive." Outside of Midlo, Nugent frequently volunteers with Young Life, a Christian organization, and works and attends camps.
Although she spends a large amount of time competing and volunteering, Nugent continues to sustain exceptional grades and earn additional awards. Her impressive resumé includes: 2016-2017 Midlothian Middle School Student of the Year, RISE Awards, Latin Honor Society Inductee, and many more. In the future, Nugent hopes to become a Special Education teacher, a goal that she has had since elementary school. Nugent's role model, Kate Scott, is also her older sister; Nugent explains, "Kate is an amazing person. She is so strong and will overcome any challenge."
On and off of the field and court, Nugent continues to impress others with her charismatic and positive personality.
About the Contributor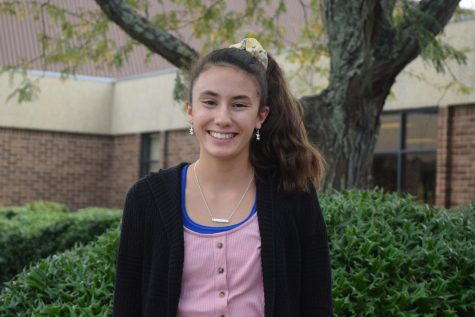 Katherine Krievs, Midlo Scoop Editor-in-Chief