Panebianco Keeps the Faith
Faith Panebianco Raises Awareness for Cystic Fibrosis
Midlo sophomore Faith Panebianco battles a rare disease every day. Doctors diagnosed Panebianco with Cystic Fibrosis before birth, so her parents had the opportunity to form an early treatment plan. This disease attacks the lungs and pancreas. The buildup of mucus affects her pancreas, the organ that regulates the body's insulin levels. The excessive amount of mucus in her pancreas led to her diagnosis of juvenile diabetes in 5th grade. With cystic fibrosis, simple tasks that many take for granted, such as breathing, become difficult.
Doctors have failed to find a cure for cystic fibrosis; however, treatment options can stop the damage from worsening. This disease alters the way Panebianco takes on daily life. Cystic fibrosis demands her to take pills before eating anything, do breathing treatments every morning and night, and ingest vitamin D supplements. On top of this, frequent trips to the doctor and regular hospital check ups take up a large portion of her life.
Although she juggles these health problems, these obstacles have not prohibited her from striving in other aspects of her life. She is an active member of Midlothian High School DECA and FBLA, as well as maintaining honor roll grades. Nominated by a teacher, she received the 3rd Nine Week RISE award. Currently, Panebianco holds a job at Sergio's Pizza, where she works as a hostess and cashier. Panebianco shares, "It's not living with this disease on a daily basis. It's overcoming the disease on a daily basis."
Ever since her early diagnosis, the Panebianco family has taken steps to spread awareness. Even before her birth, Faith's parents organized walks to raise money and awareness for the disease. Six years ago, Panebianco started the "Keep the Faith" team, which last year, raised $3,000 from walking and selling t-shirts. Freshman Jordan Knight, who participated in the walk last year, explains, "It feels very meaningful to support somebody I've known for years."
On May 18th at Innsbrook, another 6.5 K walk will take place. Participants can donate to the Great Strides Cystic Fibrosis Foundation. The goal for this walk is to raise a minimum of $5,000. Panebianco shares her aspirations for the future, stating, "My hope is for Keep the Faith to be one of the top 5 national teams for the most amount of money."
To join the team or donate, visit Keep the Faith. 
About the Writers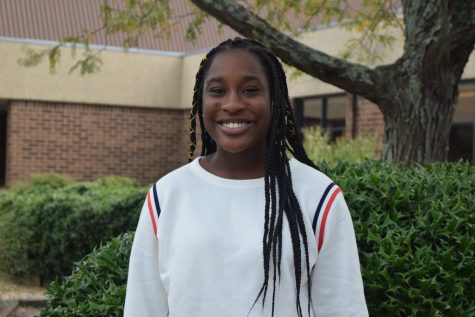 Zinzi Symister, Copy Editor
Zinzi Symister, Copy Editor, Class of 2021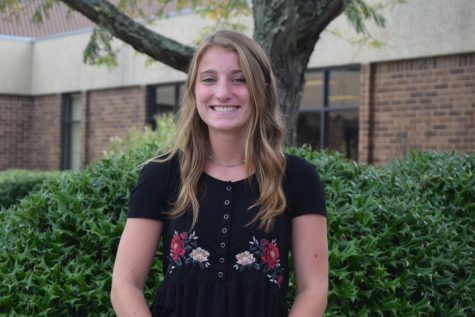 Maddie Burke, Editor-in-Chief
Maddie Burke, Editor-in-Chief, Class of 2021