Speller Earns CCPS Counselor of the Year
Midlo Counseling Coordinator, Mrs. Loretta Speller, Receives Countywide Recognition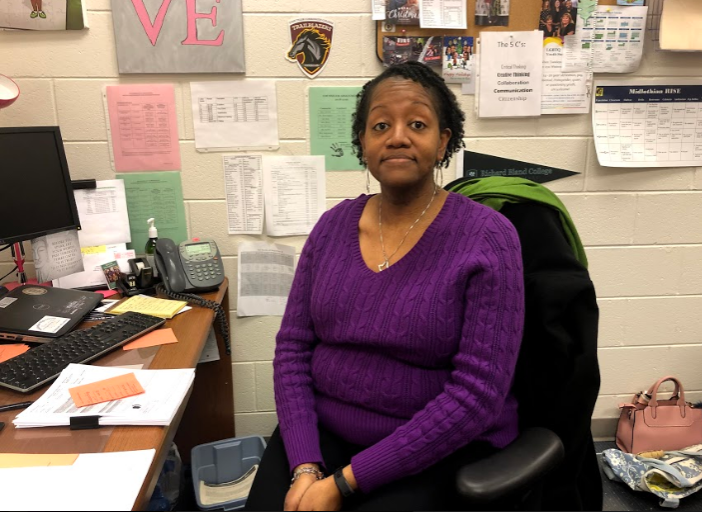 On Friday, March 1, 2019, Mrs. Loretta Speller, Midlothian High School's Counseling Coordinator, received the CCPS Counselor of the Year award. CCPS Coordinator of School Counseling Mr. Bryan Carr surprised Mrs. Speller with the announcement over the phone on Friday. Fifty nominees competed for this prestigious award, but after reviewing all of Mrs. Speller's hard work, she received the honor. Mrs. Speller will receive her award and official recognition at the Chesterfield County School Board Meeting in April.
Mrs. Speller is in charge of the entire counseling department, working with the IB and ECA students here at Midlothian High School. She also does extensive work with seniors, focusing on their future in college. When asked her initial thoughts after receiving this astounding award, she stated, "I was speechless. I didn't really know what to say. I was very shocked." Mrs. Speller joined the Midlo High family as coordinator in 2017. She co-coordinates AP testing, serves on the SST team, assists in Dual Enrollment, and coordinates the senior awards ceremony at the end of the year. "I'd like to say that this is not my award; this is an award for Midlothian High School because the work that I am able to do with students comes from the relationships with students, parents, faculty, and staff," stated Mrs. Speller.
Her fellow counselors offered insight on Mrs. Speller and how deserving she is of this recognition:

"This is so well deserved. I couldn't imagine a better representation. You can tell how much she cares about the school and students. She really rallies everyone around her. We are truly, truly blessed to have her here." –Ms. Natalie Harrison
"I have worked with Mrs. Speller for the last 2 years, and it has been truly a wonderful, thoughtful, and positive experience for me, as well as for our colleagues here at Midlo. Mrs. Speller has a quiet inner strength; she sets high goals for herself, and she exceeds them. She is driven by excellence. She is infinitely generous with her time and her experience, whether in the midst of scheduling or our day-to-day responsibilities, there is no hesitation from her to step in to help any one of us with our students or any situations that arise. She is a leader that works as hard as the people in her team and because of this, she makes all of us want to be the best we can be." –Mrs. Laura Brady
"Commitment and trust, communication, diversity of capabilities, adaptability, and creative freedom are the foundation of what Mrs. Speller has cultivated in our department.  We feel extremely fortunate to have her as Coordinator of the Midlothian School Counseling Department." –Mr. Kevin Birmingham
"Mrs. Speller is an outstanding counselor, who is full of fun and innovative ideas for School Counseling programs and events that positively impact our students and community." –Mrs. Christine Lawson
Congratulations, Mrs. Speller!
About the Contributor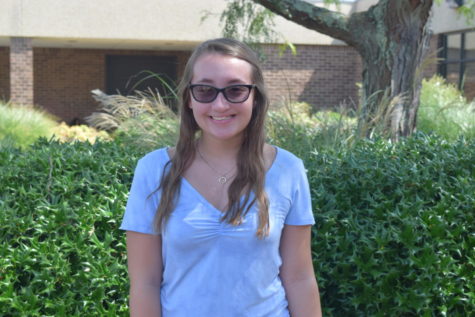 Sarah Moskovitz, Midlo Scoop Staff