Anticipating a Lifetime of Opportunity
Vongai Zhandira Receives United States Citizenship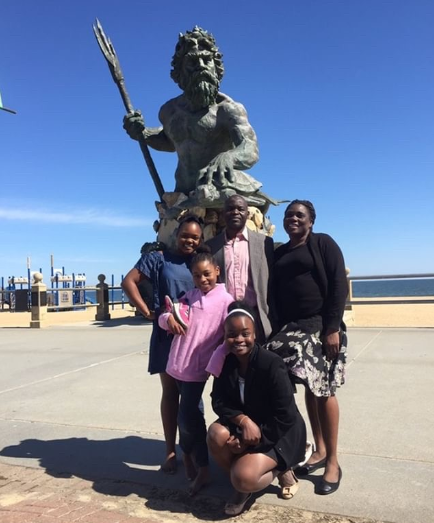 Hang on for a minute...we're trying to find some more stories you might like.
Since traveling from Zimbabwe in 2012, senior Vongai Zhandira finally received United States citizenship on Thursday, March 7, 2019, in Virginia Beach. After seven years of living in Virginia, three of which attending Midlothian High School, Zhandira eagerly awaited the opportunity to officially achieve her status as an American citizen. She explained, "I plan to go to college and not have to pay out of state tuition." The process involves several requirements to receive one's naturalized citizenship, such as: residing in America for more than 5 years, being able to read and write in English, and taking a test based on United States history, for those 18 years of age or older. Zhandira explained, "It took almost a year from the time of application to swearing in."
For two years, Zhandira ran track at Midlo, then took a break from athletics to focus on her studies. She also makes time to participate in volunteer work at Johnston-Willis Hospital. She currently attends the Chesterfield Technical Center for Nursing because she enjoys helping people. "I like that there is quality education and advanced technology. I also like that you get exposed to so many different cultures in one country. There is a good healthcare system. In Zimbabwe, if you get sick, hospitals are not available, and if there is a hospital, the care is not top quality."
When asked what she misses most about living in Zimbabwe, she shared, "I liked living in Zimbabwe, but I'm grateful I could come America and get the opportunity to be a citizen because America is a land full of opportunities. Zhandira recalled, "Some of my favorite memories in Zimbabwe are when my family and I would go to my grandma's house for Christmas. We always had big celebrations that lasted for days, and we would spend time with relatives we haven't seen in a long time. I also miss my friends in Zimbabwe." Zhandira wants to continue living in America for the rest of her life now that she has gotten her citizenship, but she wishes to visit her homeland from time to time.
Obtaining citizenship in America might not seem like a big deal to those born here, but to those born outside of the country, it is a ticket to a lifetime of opportunities. Zhandira gained this ticket last Thursday, and she finally can say with pride, "I'm glad to be an American."
About the Contributors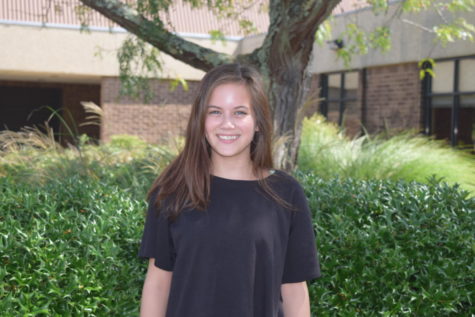 Caitlin Woods, Midlo Scoop Staff