RVA Performs Handstands for Pancreatic Cancer
In May 2018, Midlothian resident Emily Koski learned of her diagnosis of Stage 4 Pancreatic Cancer, which has a mere 1% survival rate. In spite of this, Koski continues to channel her energy into positive efforts, rather than dwelling on her diagnosis. In November 2018, Koski organized the Pancakes for PanCan Fun Run, where participants ran two miles around Salisbury, celebrated with music, and enjoyed a pancake breakfast. The event, a huge success, raised more than $17,400 for pancreatic cancer research, and through other fundraising, Koski has collected more than $40,000 for the Pancreatic Cancer Action Network (PCAN).
Following the success of the Pancakes for PanCan event, Koski felt inspired to create a challenge that would raise additional funds for PCAN; she established Handstands for PanCan, a sequel to the ALS Ice Bucket Challenge, a 115 million dollar campaign. Koski explains, "We wanted to create a social media challenge campaign that would match PanCan's goal of raising $200 million by 2020. Plus, we aimed to spread awareness about the symptoms as well as empower people to be their own advocates and go to the doctor to get something checked out when it doesn't feel right." Every day, Handstands for PanCan gains more popularity and raises more awareness for pancreatic cancer.
Koski expresses, "With this disease, you have to try to live. I don't want anyone to hurt themselves, but to just try to do what they can, whether using spotters or sitting in a chair. Just be bold in your own way." To take the Handstands for PanCan challenge:
Accept

the challenge.

Record

a video of yourself performing a handstand (traditional or modified).

Upload

the video to social media and challenge three friends within 24 hours.

Donate

to the cause.
To make a donation to the Handstands for PanCan campaign, click here.
To read more about:
Pancakes for PanCan: Link
Handstands for PanCan: Link
About the Contributors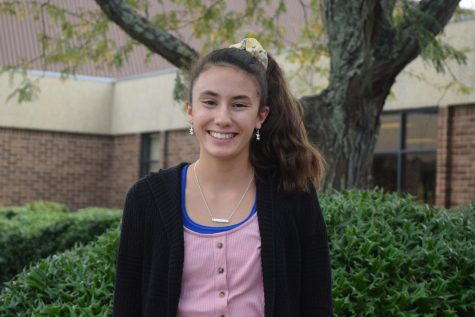 Katherine Krievs, Editor-in-Chief
Katherine Krievs, Editor-in Chief, Class of 2021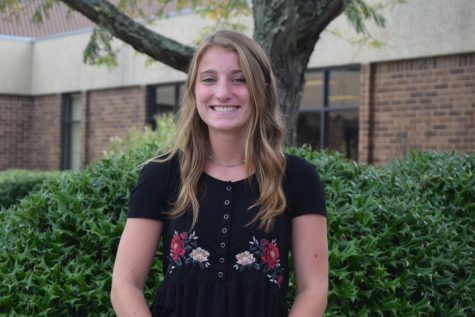 Maddie Burke, Editor-in-Chief
Maddie Burke, Editor-in-Chief, Class of 2021