Midlo Medford Returns for 2019
Midlothian High School's Medford Basketball Team
The Midlothian Medford team team competes against other special needs Medford teams throughout the county. Every Thursday, the team plays during lunch so that all students can watch and cheer on the players and cheerleaders. With so much student and teacher involvement, the players and cheerleaders look forward to participating in their weekly games and representing their school.
The teachers who work with these students strongly encourage student involvement from all Midlo students who may not normally have the opportunity to interact with kids from the Medford team.  Mrs. Marie Randrianasolo, one of the Autism Suite teachers, says that "Medford is a great way for our students with disabilities to be a part of a team and be able to meet other players.  It's a great way for them to interact with other teams like ours." Randrianasolo loves how these games show numerous similarities to that of a varsity basketball game, as both the cheerleaders and the players, wearing Midlo uniforms, gather in front of a wildly enthusiastic student section to battle it out against an opponent. The team even features referees from the boys varsity team: Henry Davis and Carter Lovasz.  She also shares that much planning goes into preparing for these intense, yet thrilling, games.
During halftime and timeouts, Midlo students have the opportunity to interact with the Medford players by joining them on the court to play basketball. The Medford cheerleaders also grab their pom poms and go out onto the court to perform a dance that they practiced and prepared for the crowd.  During this time, announcer Hunter Neff invites the students to join the fun down on the court.
Come out to the next home Midlo Medford game on January 24, 2019, during A, B, and C lunches against Meadowbrook.
About the Contributors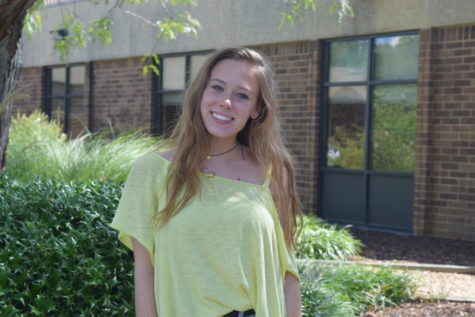 Sophie King, Midlo Scoop Photographer
Sophie King, Class of 2019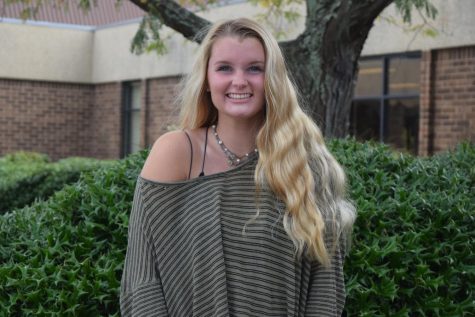 Cara Hahn, Midlo Scoop Staff