Midlo Seniors WAVE Goodbye
Swim Team Senior Night 2019
On Thursday, January 3, 2019, Midlothian senior swimmers were recognized at the 2019 Senior Night. The Trojans competed in a dual meet at RVA Swim and faced the Matoaca Warriors. In the Midlo cheering section, a poster recognizing each senior hung, displaying a short biography of each athlete.
After half of the event participants had competed, Principal Shawn Abel announced each senior and their accomplishments as loved ones escorted them. Midlo Swim seniors, Dominik Flisik, Julia Gagulska, Abby Hinz, April Ky, Sam McKey, Lauren Wilkinson, Elizabeth Czenczek, and Caleb Smietana, walked with their escorts, beaming and holding a bouquet of flowers, while their teammates enthusiastically cheered.
Each senior has a history with Midlo and bright plans for the future:
April Ky, a Midlo Swim team member for three years, has been swimming for eleven years. Ky plans to attend NYU in the fall.
Caleb Smientana participated in the sport for nine years and has belonged to Midlo's team for three. He is on track to study business in college.
Julia Gagulska has competed on Midlo's swim team for two years and has been swimming since she was seven. She plans to attend a Virginia university in the fall.
Dominik Flisiak has been a part of the Midlo's swim team for 4 years and has so far been accepted into George Mason University.
Elizabeth Czenczek, a Midlo Swim team member for three years, has been swimming for nine years.
Abby Hinz, a Midlo Swim team member for two years, has been swimming for a total of 10 years and plans to pursue Graphic Designing at George Mason or James Madison University next year.
Sam McKey has been a year round swimmer for 2 years and plans to study biochemistry in college.
As the night came to a close, the Trojans were victorious against the Warriors. All seniors feel grateful for the experience and memories they have made on the Midlothian High School Swim team. Ky states,"I'll be sad to leave my team and miss seeing everyone at practice." Their efforts and contributions have not gone unnoticed by the underclassmen; sophomore Abigail Van Eerden reflects on the seniors' role on the team, expressing,"The seniors this year are good swimmers and have made the team stronger." Although the senior class will be missed, the rising seniors are ready to step up and take leadership of the team. In the end, Midlothian boys and girls both dominated the meet, making a memorable senior night. The next swim competition will take place on the January 12, 2019, at SwimRva.
About the Contributors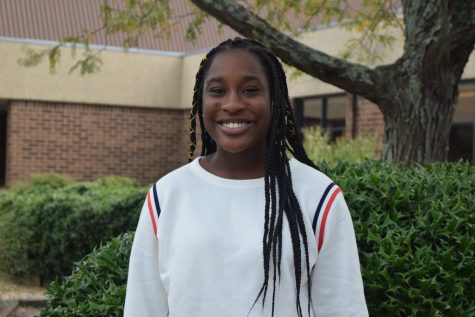 Zinzi Symister, Copy Editor
Zinzi Symister, Copy Editor, Class of 2021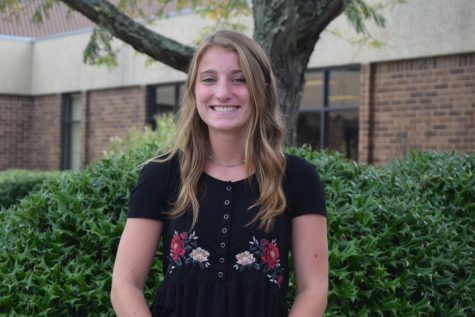 Maddie Burke, Editor-in-Chief
Maddie Burke, Editor-in-Chief, Class of 2021