Midlothian's Show Choirs Dazzle in Ohio
Just For Show and City Lights
On March 16, 2018, Midlothian's Show Choirs Just for Show and City Lights left for a ten hour trip to Fairfield Senior High School in Ohio. They returned on March 18th, bearing multiple awards. Sophia Nadder from Just For Show and Nora Carlucci from City Lights each won for Best Performer. John El-Jor earned the Best Male Soloist, and both groups won The Spirit of Show Choir Award. City Lights performed When I Grow Up, Mama I'm a Big Girl Now, Watch Me Soar, Man! I Feel Like a Woman, and Woman Up Medley. Just For Show performed When You Wish Upon a Star, Brand New, We're a Couple of Misfits, It Don't Mean a Thing, Back Away from the Donkey Boy, Lullaby, and Power/Brand New. Both groups train extensively before performances, and according to Peyton Strange, the shows are "very demanding," and "require a lot [of work]". For show choir performers, however, the preparation and long hours prove well worth the effort when the time comes to perform in front of a live audience.
Once they arrived at Fairfield Senior High School, they watched show choirs from other schools perform while they waited for their own turn to compete.  Noah Burch describes the building excitement of the moment, explaining,  "A booming voice announced us, and you felt it in the stadium".  Truitt Elliott recalls, "They had one group go every 25 minutes. They had about two groups every hour. It was really fun and went by really fast".  After eating at food trucks, they watched more performances and cheered as each group performed. Ashley Jacobson from City Lights describes the other groups as "kind" and "welcoming." After the award ceremony, the show choirs headed back to the hotels to recover from the long day. On Day 3, the exhausted performers packed their belongings and headed home.
Along with numerous awards, many of the performers gained new, unforgettable memories. When asked about their favorite songs, both Meghan Melees and Ashley Jacobson chose Man! I Feel Like a Woman, while Charlie Van den Oord of Just for Show favored We're a Couple of Misfits. Overall, the Ohio competition provided a special experience that the Midlo Show Choirs will not soon forget.
About the Contributors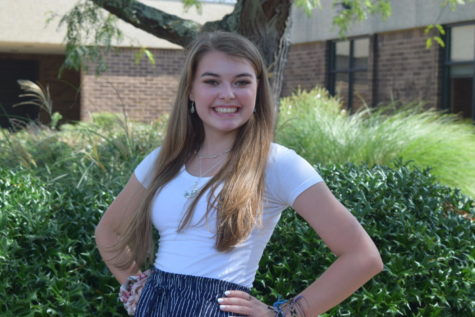 Rachel Bybee, A & E Editor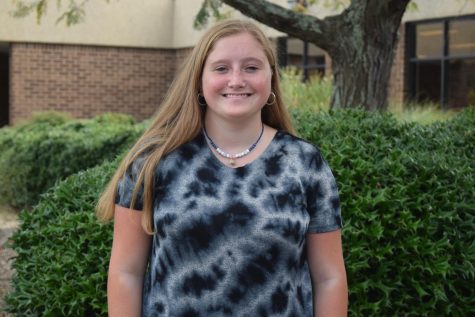 Emily Gundel, Midlo Scoop Staff
Emily Gundel, Class of 2021