Dunn Dominates Pole Vault
McKenna Dunn Wins Pole Vault at 4A Indoor Track State Meet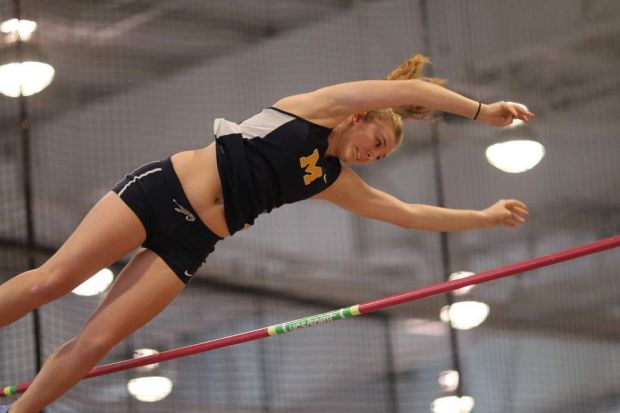 On February 23-24, 2018, the 4A Indoor Track Meet took place in Salem, Virginia. Midlo sent multiple qualifying athletes to compete, including senior pole vaulter, McKenna Dunn. Dunn has never failed to impress in her event, setting the school record as a sophomore. As the only pole vaulter on the team, Dunn delivered another outstanding performance, placing first overall. Her victory at the meet led her to make 1st Team All State, a high honor for any athlete. Coming off of her success, Dunn shared her journey to become a state champion and her plans for the future.
How did you get into pole vaulting?
I got into pole vaulting because my friend that I did gymnastics with wanted to try it, and [I] ended up liking it and stuck with it.
Are you planning to pursue pole vaulting in college? If so, where?
I am planning to pursue it in college. I have committed to VMI for track and field!
How does it feel to be a State Champion?
It feels great to be a state champion because the results reflect the hard work I've been putting in for the past four years.
What is your advice to other athletes trying to improve in their sport?
My advice for other athletes is to work your hardest, and the days you feel like you can't or don't want to practice or workout are the days where you improve the most.
About the Contributor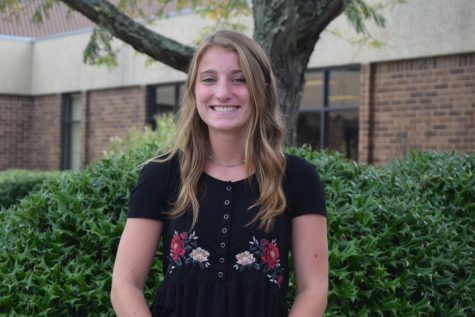 Maddie Burke, Copy Editor
Maddie Burke, Class of 2021