Midlo Track Team Wins Big at Regional Meet
Lady Trojans Place 1st; Men Place Third
The Midlothian High School track team was let out of school early on Thursday, February 8th for their Class 4 regional meet. Only the most talented runners from across the state qualify to compete in this post-season invitational. Max Etka, Clay Robb, Ian Gray, Thomas Gray, Andrew Steenkamer, Doug McCreight, Ryan Townes, Rio Sharp, John Jennings, Lundon Anderson, BJ Beckwith, Riley Townsend and Devin McCombs represented the Midlo boys team. In what coach Dan Ward described as a "dog fight," the boys placed in a solid third place by just 7 points. The girls team, however, put on an absolute clinic, finishing the meet as Class 4 regional champions. Addison Sanders, Katie Daniluk, Isabella McNulty, Dasha Hardy, Jaleeya Jennings, that other sprinter girl, Eva Johnson, Ashlyn Ferguson, Caroline Bowe, Lisa Richburg, Chloe Martin, Lena Caffall, Dasha Hardy and Annabelle Shepker represented the girls team.
Hosted at the Arthur Ashe Center, Midlo athletes made huge contributions, such as: Jennings in the 55m hurdles, Etka in the 1500m run, and Towns in the high jump, carrying the Trojans to third place. "Obviously, third place is not what we wanted," said Etka, who placed first in the 1500m run, "but I think the team as a whole ran well." Another welcoming surprise for the Trojans came in the 4x200m event, where the team of Towns, Sharp, Beckwith, and McCombs managed to squeak out an unexpected fourth place. In order to qualify for the state meet on Febuary 23rd in Salem, Virginia, runners must have had a qualifying time or have placed top three at the regional meet. For Midlo, this includes: Robb, Etka, Ian Gray, Towns, Steenkamer, Jennings and Townsend. Congratulations to Midlo's incredibly hard-working athletes on an outstanding season.
As for the Lady Trojans, Freshman Bowe led the way by running three of the most challenging events back to back to back, and placing in all three. After finishing in fourth place in the 1500m run, Bowe turned around to place second in the 1000m run, and lastly running the first leg of the girls 4x400m relay. This outstanding feat of endurance and determination can only be achieved through months of training and a constant appetite to be better. With help from a first place finish in the high jump by Sanders and another first place finish in the 4x200m relay, the Midlo girls track team left the gym as Regional Champs. Sanders described the feeling of winning as "so exciting" and politely deferred the spotlight onto her teammates, saying, "This was a big win for everyone on the team.".  Bowe, Sanders, Ferguson, Babashak, Richburg, Jennings, Johnson, McNolty, Hardy, and Daniluk will compete at States this year. Congrats, Lady Trojans!
About the Photographers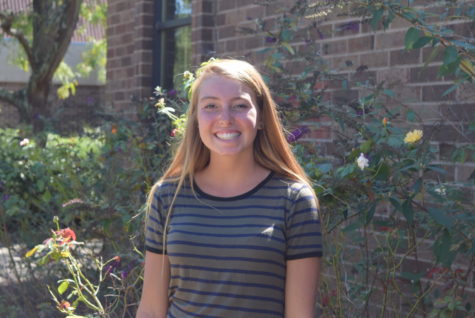 Eva Johnson, Midlo Scoop Staff
Eva Johnson, Class of 2018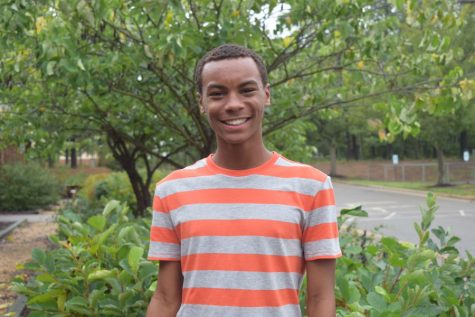 BJ Beckwith, Midlo Scoop Staff
BJ Beckwith, Class of 2018